Page-3 of
Tibet Current Affairs, GK & News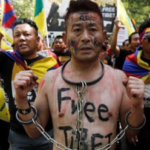 Hundreds of Tibetan activists staged a protest and submitted a memorandum to the Office of United Nations India to mark the 60th anniversary of their National Uprising Day. National Uprising Day: Tibet March 10 which commemorates the 1959 Tibetan Uprising is observed as the National Uprising Day by Tibetan activists. On March 10 1959, thousands ..
Month: Current Affairs - March, 2019
Topics: 1959 Tibetan Uprising • China • Chinese Invasion of Tibet • Dalai Lama • Lhasa • National Uprising Day • Potala Palace • Tibet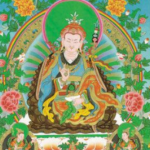 An International Conference on 8th century Himalayan sage Guru Padmasambhava was held in New Delhi. The conference was organised as part of events to commemorate 50-years of formalization of diplomatic ties between India and Bhutan. Guru Padmasambhava Guru Padmasambhava was born in India and travelled all across Himalayan region in the 8th century to spread Buddhism and Buddhist teachings. Guru Padmasambhava is highly revered ..
Category: Art & Culture Current Affairs
Topics: Bhutan • Guru Padmasambhava • India • India-Bhutan Friendship Treaty • Nepal • New Delhi • Nyingma tradition • second Buddha • Tibet • Tibetan Buddhism • Treaty of Friendship and Cooperation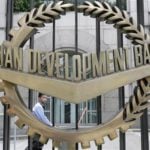 Government of India and Asian Development Bank (ADB) have signed a loan agreement of $60 million for financing project for renovation, protection and community-based flood risk management activities along the Brahmaputra river in Assam. The objective of the program is to enhance the reliability and effectiveness of flood and river bank erosion risk management systems ..
Month: Current Affairs - December, 2018
Topics: Asian Development Bank • Assam • Brahmaputra River • Flood • Himalaya • Loan • London Interbank Offered Rate • Tibet
The Shimla Accord, or the Convention Between Great Britain, China, and Tibet, Simla as a treaty concerning the status of Tibet negotiated by representatives of the Republic of China, Tibet and the United Kingdom in Simla in 1913 and 1914. The Accord provided that Tibet would be divided into "Outer Tibet" and "Inner Tibet". Outer ..
Topics: Geography of Asia • Geography of Tibet • In Tibet • International Relations • Lhasa • McMahon Line • Simla Accord • Tawang • Tibet • Western China
The festival of Losar has started in Ladakh region of Jammu and Kashmir on December 19, 2017 to mark the Tibetan New Year. The celebrations will continue for 3 to 9 days in different parts of Ladakh. The fest is regarded as the most important socio-religious event in Ladakh. Because of several ancient ritual performances ..
Topics: Bhutanese culture • Calendars • Festivals • Geography of Asia • Jammu and Kashmir • Jammu Division • Ladakh • Losar • Nepalese culture • New Year celebrations • Tibet • Tibetan festivals