Page-2 of
tectonic plates Current Affairs, GK & News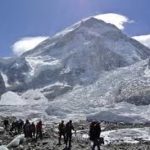 The study conducted by scientists from Wadia Institute of Himalayan Geology says that the suture zone of the Himalayas has become tectonically active. Key Findings The scientists have observed that the thrust is broken, sedimentary beds are tilted. Bedrocks are showing brittle deformation and the rivers are associated with the uplifted terraces. The scientists used ..
Month: Current Affairs - October, 2020
Category: Environment Current Affairs
Topics: Earthquake • Himalayas • Natural Disasters • Plate tectonics • tectonic plates • Wadia Institute of Himalayn Geology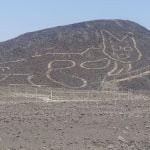 The Peruvian archaeologists have uncovered a 37 metre long cat on the famous Nazca lines of Peru. It is a world known UNESCO Heritage site. Key highlights The Nazca lines consists of hundreds of gigantic geoglyph that date back more than 2000 years. The newly discovered cat Geoglyph is older than the ones discovered earlier. ..
Month: Current Affairs - October, 2020
Category: Art & Culture Current Affairs
Topics: Geoglyph • Nazca plate • Peru • Peruvian current • tectonic plates • UNESCO • UNESCO World Heritage Site
The Malpelo Plate is a small tectonic plate (a microplate) located off the coasts west of Ecuador and Colombia and south of Panama. The team of Researchers led by Rice geophysicist Richard Gordon named for an island and an underwater ridge it contains is the 57th plate to be discovered. Malpelo microplate is located west of the Galapagos Islands off the ..
Topics: Cocos Plate • Coiba Plate • Earth • Geology • Geology of Central America • Geology of Colombia • Geology of Ecuador • Geology of the Pacific Ocean • Malpelo Plate • Structure of the Earth • tectonic plates
Australia Australia is moving 7 cm (2.7 inches) per year in the north direction that is towards Asia which makes it as the fastest moving continental land mass on the earth. The movement is caused by Indo-Australian tectonic plate which is  major tectonic plate of the earth.
Topics: Indo-Australian tectonic plate • tectonic plates
Researchers from US-based Rice University have found new tectonic mircoplate off Ecuador's coast in the eastern Pacific Ocean. It has been named Malpelo plate, after a Colombian island and an oceanic ridge it contains. It is overall 57th tectonic mircoplate to be discovered so far and the first in nearly a decade. Microplates are tectonic ..
Month: Current Affairs - August, 2017
Topics: Geography • Malpelo Plate • Ring of Fire • Science and Technology • tectonic plates