Sea level rise: Current Affairs, GK & News - 2020-2021
A rift of the size of Grand Canyon discovered under Antarctic ice sheet
Published: July 29, 2012
A rift of the size of the Grand Canyon has been discovered under the Antarctic ice sheet. According to the scientists the rift is contributing to ice melt and a consequent rise in the sea level. The rift is around 1.5 kms deep, 10 kms wide and 100 kms long. Scientist believe a melting West ..
Month: Current Affairs - July, 2012
Topics: Antarctic ice sheet • Antarctica • Climate change • Effects of global warming • Glaciology • Ice sheet • In Antarctica • Physical geography • Sea level rise • West Antarctic Ice Sheet
NASA launches Sentinel satellite to track Earth's sea level rise
Published: November 22, 2020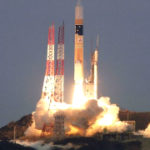 On November 21, 2020, NASA launched the Copernicus Sentinel-6 Michael Freilich satellite to monitor oceans. The satellite was launched in SpaceX Falcon 9 rocket. The satellite launch was a part of the Mission Jason Continuity of Service. The mission was launched to measure the height of the ocean. Measuring the height of the ocean is ..
Month: Current Affairs - November, 2020
Category: Science & Technology Current Affairs
Topics: European Space Agency • ISRO • NASA • National Oceanic and Atmospheric Administration • Sea level increase • Sea level rise • Sentiel
NASA: Earth Surface Mass has deviated
Published: November 10, 2020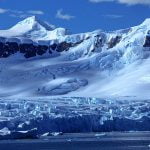 The National Aeronautics and Space Administration recently announced that the Earth Mass has deviated in August 2020 as compared to that of 2004-09. According to NASA, the sea level increase may be due to the change in earth mass. Findings of NASA The change in earth mass is mainly caused due to land movement relative ..
Month: Current Affairs - November, 2020
Category: Environment Current Affairs
Topics: Antarctica • Greenland • Ground Water • Ice • NASA • Oil Production • Sea level rise
Thailand's Anti-Flood Park
Published: March 3, 2020
An architectural model from Thailand is being suggested as a possible solution for Mumbai's flood problem in light of rising sea levels. Kotchakorn Voraakhom: Kotchakorn Voraakhom is a Thai architect who is credited for coming up with the anti-flooding architectural model. She and her firm Landprocess is known for promoting 'mindful development over mindless construction'. ..
Topics: Anti-Flood Park • Flooding • Sea level rise • Thailand
Advertisement