Sahitya Akademi Award: Current Affairs, GK & News - 2020-2021
Illustrious Punjabi writer Jaswant Singh passes away
Published: February 4, 2020
Famous Punjabi writer Jaswant Singh Kanwal recently passed away at his native village. His novels are loved by several readers across the country. The novelist was a recipient of the country's highest literary honor, Sahitya Akademi Award in 1977 for his famous novel 'Taushali Di Hanso'. He has authored more than 100 novels, which mainly ..
Topics: Sahitya Akademi Award • Writers
Sahitya Akademi Award 2019
Published: December 19, 2019
The Sahitya Akademi Award is a literary honour, which is conferred by India's National Academy of Letters, Sahitya Akademi annually to writers of the most outstanding books of literary merit published in any of the 24 listed languages(22 languages as listed under the Eighth Schedule of the Indian Constitution and 2 other languages recognized by ..
Category: Awards, Persons & Places in News
Topics: Eighth Schedule • Indian Constitution • Sahitya Akademi • Sahitya Akademi Award • Satyajit Ray • Shashi Tharoor
Sahitya Akademi awards announced
Published: December 18, 2019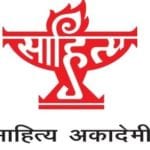 On December 18, 2019, Sahitya Akademi announced its awardees for this year. It announced seven books of poetry, six short stories, four novels, three non-fiction books and three essays. Highlights Sashi Tharoor, the former external affairs minister has won the award for his book "An Era of Darkness". The other awardees include Chinmoy Guha, a ..
Category: Awards, Persons & Places in News
Topics: 2019 sahitya akademi • Culture • Literature • Sahitya Akademi • Sahitya Akademi Award
Amitav Ghosh conferred 54th Jnanpith Award
Published: June 14, 2019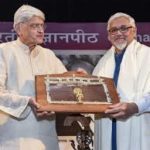 Renowned author Amitav Ghosh was felicitated with 54th Jnanpith Award for his outstanding contribution to enrichment of Indian Literature in English. He was presented the award by Gopalkrishna Gandhi, former Governor of West Bengal who was the chief guest at a function held at the India Habitat Centre in New Delhi. Key Highlights Author Ghosh ..
Month: Current Affairs - June, 2019
Category: Awards, Persons & Places in News
Topics: 54th Jnanpith Award • Amitav Ghosh • Bharatiya Jnanpith • G.S. Kurup • Gopalkrishna Gandhi • India Habitat Centre • Jnanpith Award • Padma Shri • Sahitya Akademi Award • Schedule 8 of Indian Constitution
Renowned Tamil novelist Thopil Mohammed Meeran dies aged 74
Published: May 11, 2019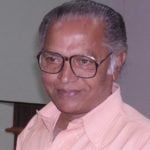 The well-known Tamil writer and Sahitya Akademi awardee Thopil Mohammed Meeran passed away at the age of 74. About Thoppil Mohamed Meeran In his lifetime he received eight literary awards which includes Sahitya Akademi Award and Tamil Nadu Kalai Ilakkiya Perumantram Award. He won the prestigious Sahitya Akademi Award in 1997, for his novel Saaivu ..
Month: Current Affairs - May, 2019
Category: Awards, Persons & Places in News
Topics: About Thoppil Mohamed Meeran • Anju Vannam Theru • Malayalam Novelist • Obituary • Oru Kadalora Graamaththin Kathai • Saaivu Naarkkaali • Sahitya Akademi Award • Tamil Nadu Kalai Ilakkiya Perumantram Award • Tamil Novelist • The Reclining Chair • Thuraimugam
Advertisement