kala azar Current Affairs, GK & News
Kala-azar is a slow progressing indigenous disease caused by a protozoan parasite of genus Leishmania. Kala-azar also known as black fever and Dumdum fever. It is most severe form of leishmaniosis. It is parasitic infection transmitted by sand fly (Leishmania donovani), a blood-sucking pest, which is found in moist (humid) mud and sand and in close ..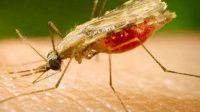 Kala azar or visceral leishmaniasis is a severe form of leishmaniasis, a protozoan disease caused by Leishmania parasites. It is transmitted by insect vectors (sandflies) that are found in the tropical and temperate regions. Among parasitic diseases, kala azar is the 2nd largest killer after malaria. It affects internal organs like spleen, liver and bone ..
Topics: kala azar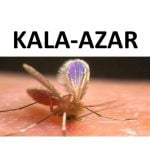 A team of researchers from Department of Biotechnology, National Centre for Cell Science have found ways to combat drug resistance of Kala Azar disease. Miltefosine is the only drug available against Leishmaniasis or Kala Azar and is losing its effectiveness lately. What is the issue? The transporter proteins play a major role in carrying miltefosine ..
Month: Current Affairs - June, 2020
Category: Science & Technology Current Affairs
Topics: Biotechnology • Biotechnology in India • Department of Biotechnology • Drugs • kala azar • National Centre for Disease Control • Parasites • Science and Technology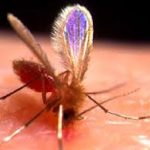 India has missed December 2017 deadline announced for elimination of Kala Azar (black fever) in 2017-18 Budget by the Union Government. Elimination in this case is defined as reducing annual incidence of disease to less than 1 case per 10,000 people at the sub-district level. Endemic blocks In recent times endemic blocks have increased from ..
Month: Current Affairs - January, 2018
Topics: Diseases • kala azar • National • Public health