Imran Khan Current Affairs, GK & News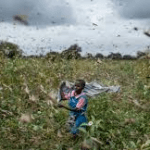 Pakistan has recently witnessed its worst locust attack ever in decades and has declared national emergency for tackling their attack. The insects are reported to have destroyed crops on a large scale in Punjab, the main agricultural region of the country. The swarms of locust are currently found on the Pakistan-India border along Cholistan. The ..
Topics: Agriculture in Pakistan • Imran Khan • Locust attack • Somalia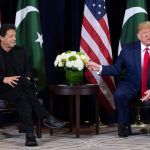 The United States President, Donald Trump on Friday, 4th January 2020 has decided to resume the International Military Education and Training(IMET) programme that was cut off in 2018 with Pakistan, while aid provided for the overall security assistance remains suspended.  From 15 years the United States has provided a sum close to USD 2 billion ..
Month: Current Affairs - January, 2020
Topics: Donald Trump • Imran Khan • International Military Education and Training(IMET) • Mike Pompeo • Pakistan • Qasem Soleimani • Quds Force • United States
Mueenul Haq, the current ambassador to France, has been appointed as the new Pakistan High Commissioner to India. Mueen is a career diplomatic and previously served as the chief of protocol at the foreign office. The post of high commissioner to India fell vacant after Sohail Mehmood was appointed the foreign secretary in March 2019. ..
Topics: Commissioner • Cricket • Diplomatic rank • Foreign relations of Pakistan • Foreign Secretary of Pakistan • High commissioner • Imran Khan • Khan • Pakistani Sufis • Pashtun people
Sushma Swaraj, External Affairs minister has asked Indian High Commissioner in Pakistan to send a report on incident where 2 minority Hindu girls were kidnapped on Holi in Sindh province. The 2 girls, 13 year-old Raveena and 15-year old Reena were allegedly kidnapped and forcibly converted to Islam in Ghotki district. This incident has led the ..
Topics: Christianization • Cricket • Forced conversion • Ghotki • Holi • Imran Khan • Islamization • Pakistan • Religious conversion • Sindh
Dr Arif Alvi has been elected as the new President of Pakistan and will take the oath of the office on September 9. He will succeed Mamnoon Hussain. Dr. Alvi is a close ally of Prime Minister Imran Khan and one of the founding members of the Pakistan Tehreek-e-Insaf party.
Topics: Arif Alvi • Cricket • Governors of Sindh • Imran Khan • Imran Khan administration • Mamnoon Hussain • Muhajir people • Naeemul Haque • Pakistan Tehreek-e-Insaf • Pashtun people • Presidents of Pakistan • Raja Jalal Hussain Maqpoon