Hydrocarbons: Current Affairs, GK & News - 2020-2021
India Russia to sign MoU on Coking Coal
Published: May 8, 2020
On May 7, 2020, Indian Petroleum Minister Shri Dharmendra Pradhan and Russian Energy Minister alexander Novak held a meeting through video conference. The ministers reviewed ongoing projects. Highlights The ministers emphasized on the cooperation in coking sector. They also held talks about signing a Memorandum of Understanding on Coking coal. The Russian minister briefed about ..
Month: Current Affairs - May, 2020
Category: India Nation & States Current Affairs
Topics: coking coal • Hydrocarbons • India-Russia • Memorandum of Understanding (MoU) • national steel policy • OPEC • Organization of the Petroleum Exporting Countries (OPEC) • Steel • video conference
Cauvery Delta of Tamil Nadu declared Protected Agricultural Zone
Published: February 10, 2020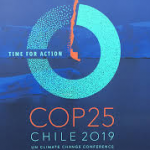 On February 10, 2020, Chief Minister of Tamil Nadu announced that Cauvery Delta is to be declared as Protected Special Agricultural Zone. In 2019, the Central Government had awarded the oil and gas exploration projects in the Cauvery basin. This invoked large protests amid water crisis in the state. Extraction of hydro carbon requires excess ..
Month: Current Affairs - February, 2020
Topics: Agriculture • Cauvery • Cauvery River • Chief Minister of Tamil Nadu • Environmental impact assessment • Hydrocarbon Resources • Hydrocarbons • ONGC
India becomes most favoured destination for energy investments
Published: November 13, 2019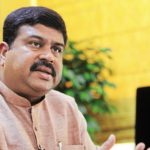 Union Minister Dharmendra Pradhan said, India is among the top 10 FDI destinations in the world while addressing the investors in Abu Dhabi on 12 Nov at the roadshow organized by the Directorate General of Hydrocarbons (DGH) to promote India as a favorable investment destination in the oil and gas sector . India presently being ..
Topics: Abu Dhabi • Directorate General of Hydrocarbons • Energy • Fossil fuels • Hydrocarbons • Peak oil • Petroleum Industry • Petroleum politics
A new Catalyst: To Convert Carbon Dioxide into Natural Gas
Published: October 22, 2019
The Engineers at the Stanford University have developed a new catalyst that helps to turn carbon dioxide from cars into fuels like propane or natural gas. About the Research Catalysts induce chemical reactions without being used up in the reaction. In this new research scientists have combined ruthenium and iron oxide nano particles to form ..
Month: Current Affairs - October, 2019
Category: Science & Technology Current Affairs
Topics: Air pollution • Climate change • fossil fuel • Global warming • Hydrocarbons • Pollution • Unconventional Hydrocarbons
ONGC's Energy Strategy 2040
Published: August 19, 2019
India's foremost Oil and Gas Exploration & Production (E&P) PSU, the Oil and Natural Gas Cooperation has set its target to double the oil and gas production from its domestic and foreign hydrocarbon reservoirs. It has named this plan the ONGC Energy Strategy 2040. What is ONGC's Energy Strategy 2040? As per the current chairman ..
Topics: crude oil • Energy Strategy 2040 • Exploration • Hydrocarbons • IoT • ONGC • Production
Advertisement