Page-2 of
Hinduism Current Affairs, GK & News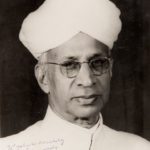 In India, the 5th September is celebrated as the teacher's day. This day, which is dedicated to the loving and caring spirit of the various teachers in our lives and acknowledging their contributions in molding our lives, is the occasion of the birth anniversary of the legendary Dr Sarvepalli Radhakrishnan. About Dr Sarvepalli Radhakrishnan Dr ..
Topics: Advaita • Advaita Vedanta • Hinduism • Indian philosophy • Nondualism • Philosophy • Religion • Sarvepalli • Sarvepalli Radhakrishnan • Spirituality • Telugu people
The Machail Mata Mandir is a famous shrine dedicated to Goddess Durga (referred by the locals as Machail Mata). It is located in the village Machail in the Kishtwar District of the state of Jammu & Kashmir in India. The shrine holds immense religious significance and is visited by several thousand people every year in ..
Category: Defence Current Affairs
Topics: Hinduism • Indian Army • Jammu & Kashmir • Temples • Terror Attacks
Haryana Chief Minister Manohar Lal Khattar has invited Nepal to be the partner country for the 'Gita Jayanti Mahotsav 2019' scheduled to be held at Kurukshetra. He extended the invitation to Ambassador of Nepal to India Nilamber Acharya. The Geeta Jayanti falls on the Shukla Ekadashi of the waxing phase of Moon in the Hindu ..
Topics: Bhagavad Gita • Deities • Ekadashi • Gita Jayanti • Hinduism • Jayanthi • Krishna • Kurukshetra • Kurukshetra district • Mahabharata • religion • Swami Gyananand
The Hindu Economic Forum (HEF) has launched its Nepal Chapter. On this occasion, the founder of World Hindu Economic Forum (WHEF) Swami Vigyananand said economic empowerment is very necessary to get due respect and recognition in the modern world. The basic objective of Nepal chapter is to increase economic cooperation between India and Nepal and ..
Topics: Continents • Countries • Hinduism • Nepal • Newar • South Asia • World Hindu Economic Forum
The World Heritage Centre (WHC) housing 'spiritual camps' of 45 countries would be set up at Mayapur in Nadia district, Kolkata. The camp of each country would reflect its culture, dress, lifestyle, food and ambiance. The process for setting up the centre got momentum after West Bengal Chief Minister Mamata Banerjee inquired about the project ..
Topics: Bengali Hindus • Bengali people • Hinduism • International Society for Krishna Consciousness • Mamata Banerjee • Mayapur • religion • Vaishnavism • West Bengal