Google: Current Affairs, GK & News - 2020-2021
No Commission to be charged by Google on its E-Commerce Platform
Published: July 24, 2020
Google has announced that it will let sellers – both the small retailers and the big corporates – sell products on its e-commerce marketplace product, Google Shopping, without charging any commission to them. This move is expected to counter Amazon which is a big brand already in the e-commerce segment in the world. The sellers ..
Month: Current Affairs - July, 2020
Category: International Current Affairs
Topics: Amazon • Buy on Google • Commission • E-commerce • Facebook • Google
Google to invest 10 billion USD in India
Published: July 13, 2020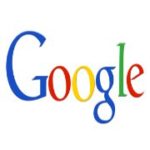 On July 13, 2020, PM Modi interacted with the CEO of Google, Mr Sundar Pichai. After the interaction, the CEO announced that Google is to invest 10 billion USD in India in the future. Highlights The investment will mainly focus Digital India initiative of Government of India. Google has named the investment as "India Digitisation ..
Month: Current Affairs - July, 2020
Category: Economy & Banking Current Affairs
Topics: Amazon • Artificial intelligence • Digital India • Facebook • FDI • Foreign Investment • Google • Investment • Sundar Pichai
"Delhi Corona" App launched by Delhi Government
Published: June 3, 2020
On June 2, 2020, the Delhi Chief Minister Arvind Kejriwal launched Delhi Corona App. The application is to provide all required information that are related to ventilators and hospital beds in the city. The Application mainly aims at providing real time information. Highlights The Delhi Corona Application was launched by the Delhi CM through video ..
Month: Current Affairs - June, 2020
Topics: Arvind Kejriwal • COVID-19 mobile application • Delhi Government • Google • mobile application • ventilator
US joins G7 partnership on Artificial Intelligence
Published: May 29, 2020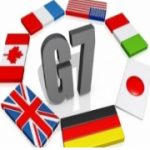 The Leaders of Group of the seven wealthiest countries in the world had set up Global Partnership on Artificial Intelligence. Highlights The United States was not a part of the partnership initially. However, US is now joining the group to counter Chinese dominance in shaping international standards on surveillance and facial recognition at the United ..
Month: Current Affairs - May, 2020
Category: International Current Affairs
Topics: Artificial Intelligence (AI) • China-US • G7 • Google • International Groupings • Microsoft • Trade war • US-China Trade War
Uttar Pradesh-First State to Geo Tag Community Kitchens
Published: April 20, 2020
On April 19, 2020, Uttar Pradesh became the first state to geotag community kitchens. Around 7,368 community kitchens located in 75 districts were geo tagged. Highlights The State Government of Uttar Pradesh joined hands with Google to geo tag community kitchens in the state. The kitchens produce 12 lakh food packets per day. The State ..
Month: Current Affairs - April, 2020
Topics: Geotagging • Google • Google Maps • Government of Uttar Pradesh • Migrant workers • Migrants • NGO • Remote Sensing
Advertisement