Page-2 of
Forest Current Affairs, GK & News
A slew of forest fires have appeared in the rainforests of the Amazon, which causing large parts of the forest to go up in flames and has destroyed biomass accumulated over  millions of years of accumulated biomass in an instance. While forest fires in the Amazon are not new, this year a record 73000 forest ..
Topics: Amazon rainforest • Biomass • Carbon dioxide in Earth's atmosphere • Climate forcing • Climate forcing agents • deforestation • Forest • Nature • Old-growth forest • Rainforest • Rainforests • Wildfire
The Sonitpur district is the second largest (area wise) and the third most populous district in Assam. The district headquarters of the Sonitpur district is located in Tezpur. It is known for its immense flora and fauna reserves and is home to multiple national parks and wildlife sanctuaries. Nameri National Park The Nameri National Park ..
Topics: elephant corridor • Food park • Forest • National Parks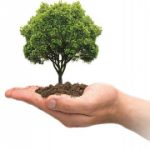 Union Ministry of Environment, Forest and Climate Change (MoEFCC) has notified rules for utilisation of more than Rs 66,000 crore afforestation funds by states/UTs and for setting up authorities to monitor its use for afforestation and conservation. The rules have been framed two years after Compensatory Afforestation Fund (CAF) Act, 2016 to this effect was ..
Month: Current Affairs - August, 2018
Topics: Afforestation • Compensatory Afforestation Fund Act • Compensatory Afforestation Funds • Environment • Forest • Government Schemes • Odisha
India has recorded a marginal increase in forest cover, according to the India State of Forest Report 2017. Draft National Forest Policy, 2018 calls for increasing forest cover, involving communities in forest management, and creating plantations for industrial use. People's biodiversity registers Forest cover had increased in India by 0.21% in 2017 from 2015, and that ..
Topics: Biodiversity • Branches of biology • Ecosystems • Forest • Habitats • Natural environment • Nature
The International Day of Forests is observed every year on March 21 to provide a platform to raise awareness of the importance of all types of woodlands and trees and celebrate the ways in which they sustain and protect us. The 2018 theme "Forests and Sustainable Cities" focuses on how forests and trees in urban ..
Topics: Food and Agriculture Organization • Forest • Forestry • International Day of Forests • Plants • Sustainability • Sustainable city • Tree