Female entrepreneurs Current Affairs, GK & News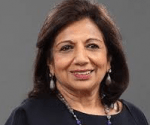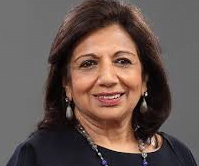 The 21st edition of the Ernst and Young (EY) awards for the year 2019 was presented recently. The Founder and CMD of India's leading Biopharmaceutical firm-Biocon, Kiran Mazumdar-Shaw was named as the EY Entrepreneur of the Year 2019. She is set to represent India at the EY World Entrepreneur of the Year Award (WEOY) in ..
Topics: Entrepreneurship • Female entrepreneurs • Godrej Group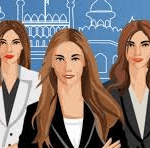 Tech Giant Google along with consultancy firm Bain and Co. released a report titled 'Women Entrepreneurship in India—Powering the economy with her'. As per the report, women entrepreneurs in India can generate 150-170 million jobs by the year 2030. Nearly 16 million women-owned enterprises of India (20% of total enterprises) create direct employment for 27 ..
Topics: Employment • Female entrepreneurs • Google
Under the aegis of the Women Entrepreneurship Platform (WEP), the NITI Aayog and has partnered with Facebook-owned WhatsApp to support and promote women entrepreneurs in India. Both will announce an annual calendar of events aimed at capacity building of women entrepreneurs and develop specific programmes aimed at addressing challenges faced by women entrepreneurs. The initiative ..
Topics: Business • Economy • Female entrepreneurs • Niti • NITI Aayog • Women Entrepreneurship Platform • Women Transforming India
The 5th edition of the Women of India Organic Festival will be held from October 26 to November 4 at the Indira Gandhi National Centre for the Arts in New Delhi. It is being organised by the Women and Child Development (WCD) Ministry to promote women organic farmers and entrepreneurs. The move aims to empower ..
Topics: Diets • Economy • Female entrepreneurs • Government of India • Indira Gandhi • Organic Farming • Organic food • Organic product • Product certification • Sustainable technologies
NITI Aayog launched the Women Entrepreneurship Platform (WEP), on the occasion of International Women's Day. The initiative is aimed at building an ecosystem for women across India to realize their entrepreneurial aspirations, scale-up innovative initiatives and chalk-out sustainable, long-term strategies for their businesses. Established under the leadership of Ms Anna Roy, Adviser (Industry) of NITI ..
Topics: Business • Economy • Entrepreneurship • Female entrepreneurs • Niti • NITI Aayog • Women Entrepreneurship Platform