El Salvador Current Affairs, GK & News
Conservative businessman Nayib Bukele has been sworn-in as the new President of El Salvador. His presidency breaks three decades of bipartisanship between the conservative Nationalist Republican Alliance (ARENA) and the outgoing Farabundo Marti National Liberation Front (FMLN). Hence, Bukele is the first candidate to win the presidency since the end of the Salvadoran Civil War ..
Topics: Americas • El Salvador • Ernesto Muyshondt • Farabundo Martí National Liberation Front • Grand Alliance for National Unity • Nationalist Republican Alliance • Nayib Bukele • Politics by country • Politics of El Salvador • Salvadoran Civil War
The so called northern triangle countries Honduras, El Salvador and Gautemala will no more receieve assistance from the United States. The President said as the countries have done nothing to the US, their funds are being cut. These countries also provide many number of migrants to the US which also a reason for the cuts. ..
Topics: El Salvador • Honduras • Member states of the United Nations • Northern Triangle of Central America • Republics
The media-savvy former mayor of San Salvador, Nayib Bukele of the Grand Alliance for National Unity (GANA) has won a landslide victory in 2019 El Salvador presidential election by winning over 53% of the total vote. With this, he brought an end to a two-party system that has held sway over the violence-plagued Central American ..
Topics: Americas • El Salvador • Government • Grand Alliance for National Unity • Nayib Bukele • Nuevas Ideas • Political systems • Salvador Sánchez Cerén • San Salvador • Two-party system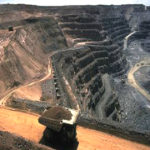 Central America's smallest nation El Salvador became first country in the world to ban metal mining nationwide. In this regard, it has passed a law that bans all mining for gold and other metals. The law imposes broad prohibition on the extraction of minerals to protect the nation's allegedly quite fragile environment, water reservoirs and ..
Month: Current Affairs - March, 2017
Topics: El Salvador • Environment • Metal Mining • Metal Mining Ban