Biofuels Current Affairs, GK & News
Biofuels are fuels which are in some way derived from biomass. The term covers solid biomass, liquid fuels and various biogases and also denotes Biodiesel, Bio alcohol and bio-gasoline. Common Biofuel Crops The most common Biofuel crops include Corn, Rapeseed/Canola, Sugarcane, Palm Oil, Jatropha, Soyabean, Cottonseed, Sunflower seeds, Wheat , Sugarbeet, Cassava, Algae, Coconut, Jojoba, ..
On the occasion of the World Biofuel Day (WBD-2019), the Rajasthan government released biofuel rules-2019 & became the first State in India to implement the National Policy on Biofuels, which was unveiled by the Government of India (GoI) in May 2019. The desert State will put emphasis on increasing production of oilseeds and establish a ..
Topics: Aviation biofuel • Biodiesel • Bioenergy • Biofuel in Australia • Biofuels • Bright green environmentalism • Energy • Renewable fuels • Sustainable Development • Sustainable technologies
The World Biofuel Day (WBD) is observed every year on 10th of August to create awareness about the importance of non-fossil fuels as an alternative to conventional fossil fuels. The day also highlights the various efforts made by Government in the biofuel sector. The 2019 theme of Biofuel day is 'Production of Biodiesel from Used ..
Topics: Biodiesel • Biofuels • Biofuels by region • Climate change mitigation • Energy • Fuels • Renewable fuels • Sustainable biofuel • Sustainable Development • Vegetable oil fuel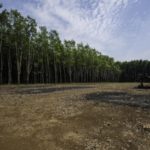 According to draft of UN report set to be released on May 6, 2019, up to One million world species are at risk of extinction due to human activity.  It highlights how humanity has undermined natural resources upon which its very survival depends. This 44-page draft report which has summarized 1,800-page assessment of scientific literature ..
Month: Current Affairs - April, 2019
Category: Environment Current Affairs
Topics: Biodiversity • Biofuels • Climate change • Ecosystem • Environment • Nature • Species Extinction • UN Report
The Union Cabinet has approved the proposal for the establishment of Rashtriya Kamdhenu Aayog (RKA) for conservation, protection and development of cows and their progeny. It will lead to the development of the cattle population in the country including the development and conservation of indigenous breeds. It will result in the growth of the livestock ..
Topics: Agriculture • Alternative energy • Biofuels • Biogas • Biomass • Cattle • Energy sources • Manure • Methane • Nature
India has slashed import taxes on crude and refined palm oil sourced from Southeast Asian (ASEAN) countries after a request from suppliers. According to the official notification, the duty on crude palm oil was lowered to 40% from 44%, while the tax on refined palm oil was cut to 45% from 54% if imported from ..
Topics: Agriculture • Biofuels • Cooking oil • Crops • Nature • Oil • Palm oil • Palm oil production in Indonesia • Social and environmental impact of palm oil • Tropical agriculture • Vegetable oil