Autonomous regions of India Current Affairs, GK & News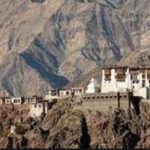 The National Commission for Scheduled Tribes (NCST) has written to Union Ministry of Home Affairs and Union Ministry of Tribal Affairs Minister recommending that Ladakh be declared a tribal area under the Sixth Schedule of the Constitution. Why the Tribal Area Status has been Recommended? Since Article 370 provided a special status to the erstwhile ..
Topics: Asia • Autonomous regions of India • Changpa • Constitution of India • Ethnic groups in Pakistan • Federally Administered Tribal Areas • India • Jammu and Kashmir • Kargil district • Ladakh • Ministry of Tribal Affairs • Scheduled Areas
To commemorate 20 years of Kargil War, the Indian Air Force (IAF) has turned the Gwalior air base virtually into a conflict theatre with dramatic reenactment of some of the milestones of the operation in 1999. In a symbolic 'recreation' of the Tiger Hill attack in Jammu and Kashmir's Drass-Kargil area, the air force used ..
Topics: Autonomous regions of India • Dras • Government of India • In India • In Pakistan • Indian Air Force • Kargil • Kargil district • Kargil War • Ladakh • States and union territories of India • Subdivisions of India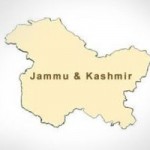 Ladakh was granted a divisional status by the State Government on 9th February, which created three administrative units – Jammu, Kashmir and Ladakh in the state. The status was granted by the J&K Governor Mr. Satya Pal Malik. What is the Divisional Status and Why Give it to Ladakh? Indian states are sometimes divided into ..
Topics: Autonomous regions of India • Geography of Asia • Jammu and Kashmir • Kargil • Kashmir • Kashmir conflict • Ladakh • Ladakh Autonomous Hill Development Council, Leh • Leh • Nawang Rigzin Jora • Subdivisions of India
The North Sentinel Island is one of the Andaman Islands, which includes South Sentinel Island, in the Bay of Bengal. It is home to the Sentinelese who, often violently, reject any contact with the outside world, and are among the last uncontacted peoples to remain virtually untouched by modern civilisation. Recently, it is in news ..
Topics: Andaman and Nicobar Islands • Andaman Islands • Autonomous regions of India • Geography of Asia • Indigenous peoples of South Asia • Lands inhabited by indigenous peoples • Maritime Southeast Asia • North Sentinel Island • Sentinel Island • Sentinelese • South Andaman district • Southeast Asia
The 22nd edition of Sindhu Darshan Festival (SDF) has started on the bank of Indus River in Leh district of Ladakh region, Jammu and Kashmir (J&K) on June 24, 2018. The 3-day annual fest is organised by Sindhu Darshan Yatra Samiti and Ladakh Phandey Tsogspa (Leh). It will be inaugurated by RSS General Secretary Bhaiya ..
Topics: Autonomous regions of India • Hinduism in Sindh • Indus River • Jammu and Kashmir • Ladakh • Leh • Sindhi culture • Sindhu Darshan Festival • States and union territories of India • Subdivisions of India • Tourism in Jammu and Kashmir • Tourism in Ladakh