Right of residence under Domestic Violence Act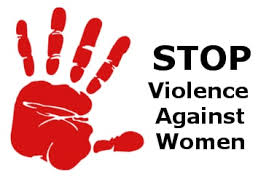 Domestic violence is violence that occurs in a domestic setting, such as in a marriage. The victims of domestic violence are overwhelmingly women. Examples include dowry harassment, sexual abuse.
Protection of Women from Domestic Violence Act, 2005
It protects the right of all women in a domestic relationship to live free from any form of domestic violence. It entered into force in 2006.
It defines "domestic violence" for the first time in Indian law.
The definition of domestic violence is broad and includes all forms of violence which can be physical, sexual, verbal, emotional, and economic abuse.
It is a civil law meant primarily for protection orders, rather than criminal enforcement.
About right of residence
Under Section 19 of Domestic Violence Act, 2005, a magistrate may pass a residence order if the magistrate is satisfied that the wife has suffered Domestic Violence.
As, women generally do not own property, the right of residence protects their eviction.
Related court judgments
Roma Rajesh Tiwari v. Rajesh Dinanath Tiwari: Bombay High Court made it clear that women have the right to reside in their matrimonial house and the Domestic Violence Act, 2005 has been enacted to secure the right of a woman to reside in a matrimonial house or shared household.
R. Batra v. Taruna Batra: Supreme Court held that a wife has the right to claim the right to residence for a shared household. However, the shared household has been interpreted as the house in which the husband is a member.
Satish Chander Ahuja v. Sneha Ahuja: Supreme Court held that even if the husband does not hold the ownership of the house then also it will be called a shared household under the definition of Domestic Violence Act, 2005. The court struck down the judgment of S.R. Batra v. Taruna Batra.
Delhi High court order, 2022
The court held that right of residence under the Domestic Violence Act, 2005 is not an indefeasible right of residence in a shared household, especially, when the daughter-in-law is pitted against the aged in-laws who wish to evict her.
The court also held that senior citizens are entitled to live peacefully and not to be haunted by the marital discord between their son and daughter-in-law.
The court, however, made it clear that until alternative accommodation was provided to the wife by her husband, the wife won't be evicted from the house as per the provisions of the Domestic Violence Act, 2005.
Month: Current Affairs - March, 2022
Category: Legal & Constitution Current Affairs
Topics: Domestic violence • Dowry • residence • women
Latest E-Books