National Policy on Research and Development and Innovation in Pharma-MedTech Sector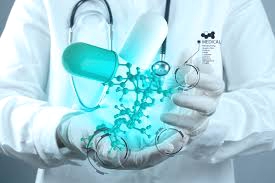 Dr. Mansukh Mandaviya, the Union Minister of Chemicals and Fertilisers and Minister of Health & Family Welfare in the Government of India, is set to unveil a game-changing initiative. The launch of the National Policy on Research and Development and Innovation in the Pharma-MedTech Sector in India, along with the Scheme for Promotion of Research and Innovation in Pharma MedTech Sector (PRIP), promises to reshape the landscape of pharmaceuticals and medical technology in the country.
The National Policy on Research and Development and Innovation
This visionary policy holds the potential to catapult the Pharma-MedTech sector in India to unprecedented heights.
Over the next decade, it aims to propel the sector to a staggering USD 120-130 billion, thereby contributing significantly to India's GDP by approximately 100 basis points.
This growth projection underscores the government's commitment to fostering research, innovation, and development in pharmaceuticals, including traditional medicines and phytopharmaceuticals, as well as medical devices.
Key Objectives of the Policy
The National Policy on Research and Development and Innovation has set forth clear objectives to stimulate research and innovation in the Pharma-MedTech sector. These objectives revolve around three critical focus areas:
Strengthening the Regulatory Framework: The policy recognizes the importance of a robust regulatory framework to promote the development of cutting-edge products and technologies. A streamlined and effective regulatory environment will expedite the approval process for innovative healthcare solutions.
Incentivizing Investments in Innovation: To encourage private and public sector investments in research and innovation, the policy offers incentives and support. This financial backing will be instrumental in driving the development of groundbreaking pharmaceuticals and medical devices within India.
Creating a Facilitatory Ecosystem for Innovation: The policy acknowledges the significance of a conducive ecosystem that nurtures innovation. By fostering collaboration between academia, industry, and government, it seeks to create an environment where innovative ideas can flourish.
A Gathering of Dignitaries
The launch event is expected to witness the active participation of eminent dignitaries, including policymakers, healthcare experts, representatives from academia, think tanks, industry leaders, and members of the media. This diverse gathering will serve as a platform to shed light on various aspects of the policy and its implications. Topics of discussion will include India's drug and pharmaceutical export trends, the categorization of exports, the rationale behind the policy, its overarching objectives, the specifics of the focus areas, and the proposed monitoring and evaluation mechanisms.
Month: Current Affairs - September, 2023
Category: India Nation & States Current Affairs