359th Report on the Functioning of Archaeological Survey of India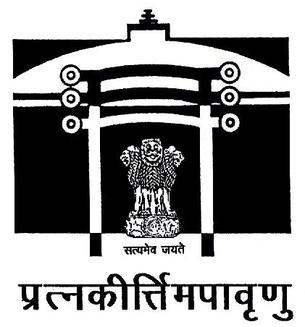 The functioning of the Archaeological Survey of India (ASI), responsible for safeguarding India's Cultural Property Monuments (CPMs), has come under scrutiny. A Parliamentary Standing Committee on Transport, Tourism, and Culture recently presented its findings and recommendations in its 359th Report on the Functioning of Archaeological Survey of India.
The Committee's Assessment
The committee, headed by Rajya Sabha MP V Vijaisai Reddy, conducted a comprehensive review of ASI's operations. They held meetings with various stakeholders, including the Ministry of Culture, NGOs like INTACH and AKTC, and visited heritage sites in Mumbai and Bekal.
Pruning the List of Protected Monuments
The committee suggested that the list of protected monuments should be rationalized. They proposed categorizing monuments based on national significance, unique architectural value, and specific heritage content. This move aligns with the government's decolonization agenda, wherein monuments glorifying the colonial era will be removed from the list.
Easing Restrictions around Monuments
The committee highlighted the inconvenience caused by the 100-meter prohibited area and 300-meter regulated area around protected monuments. This provision, introduced in 2010, affects local communities, making it difficult for them to carry out essential repairs. The panel recommended a more flexible approach, differentiating between significant and insignificant monuments.
Fixing ASI's Core Mandate
Preservation of monuments is ASI's core mandate, and the committee recommended enhancing preservation plans. Advanced technologies like LiDAR, ground-penetrating radar, and 3D scanning should be utilized for excavations. They also suggested bifurcating ASI's responsibilities, allowing the India Heritage Development Corporation (IHDC) to handle revenue-related tasks.
Ensuring the Security of Missing Monuments
The committee expressed concern about 92 CPMs declared as "missing" by the CAG. Only 42 of these monuments have been located, while others are affected by urbanization, submerged under reservoirs, or untraceable. The committee stressed the importance of ensuring the physical security of all CPMs and recommended regular surveys and digital documentation.
Shortage of Resources and Fund Crunch
ASI faces a shortage of human resources and limited funds for monument conservation. The committee urged the Ministry of Culture to explore outsourcing options. However, they acknowledged the scarcity of expertise in this field even outside the organization.
Problems with Restoration Activities
The committee pointed out instances where restoration work did not align with the original design and aesthetics of monuments. They recommended that ASI prioritize restoration that respects the original structure, its relevance, and aesthetics. Sustainable practices, such as using eco-friendly materials and energy-efficient techniques, should also be integrated into restoration projects.
Other Concerns
The committee raised concerns about the lack of effective engagement with Monument Mitras under the Adopt a Heritage scheme and inexperienced private firms involved in restoration and conservation. They recommended hiring experienced Monument Mitras and providing support to individuals affected by encroachment removal.
Month: Current Affairs - September, 2023
Category: India Nation & States Current Affairs