ITBP Battalions in Arunachal Pradesh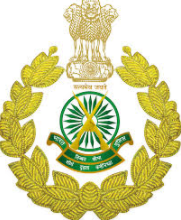 In a recent development, the Indian government has announced that it will station six out of the seven Indo-Tibetan Border Police (ITBP) battalions in Arunachal Pradesh, the north eastern border state of India, to counter China's manoeuvres. The decision was made in February when the Cabinet Committee on Security (CCS) approved a proposal to hire 9,400 personnel for the ITBP. The move comes after the 2020 standoff between Indian and Chinese forces, which led to an increase in their military presence along the Line of Actual Control (LAC).
Earmarking ITBP Battalions for Arunachal Pradesh
The decision to station six out of the seven ITBP battalions in Arunachal Pradesh is a major push by the Indian government to counter Chinese presence in the region. The move is expected to augment India's military presence along the LAC and ensure that any attempt by China to indulge in frequent transgressions is thwarted. The new battalion and sector headquarters are expected to be put in place by 2025-26.
Border with China and Other Countries
India shares a 3,488-km border with China, and the middle sector lies between Uttarakhand and Himachal Pradesh on the Indian side and the Tibet autonomous region on the Chinese side. The eastern sector lies between Arunachal Pradesh, Sikkim, and the Tibet autonomous region on the Chinese side. Apart from China, Arunachal Pradesh shares borders with Myanmar and Bhutan. The total length of Arunachal Pradesh's international border is 1,863 kilometers.
Recent Tensions with China
In December 2020, Indian and Chinese soldiers clashed in Yangtze near Tawang in Arunachal Pradesh, where troops from both sides exchanged blows after hundreds of Chinese soldiers transgressed into India's side of the boundary. According to India, China is in illegal occupation of 38,000 sq km in Ladakh and claims 90,000 sq km in Arunachal Pradesh. The undemarcated LAC has been a constant source of tension between the two countries.
Vibrant Village Programme
Union Home Minister Amit Shah recently visited Arunachal Pradesh to launch the Vibrant Village Programme. Under this scheme, 2,967 villages in 46 blocks of 19 districts abutting the northern border in Arunachal Pradesh, Sikkim, Uttarakhand, Himachal Pradesh, and Ladakh have been identified for comprehensive development. As many as 662 villages have been identified for priority coverage in the first phase/ These include 455 villages in Arunachal Pradesh.
Tags: Arunachal Pradesh • India-China standoff • Indo-Tibetan Border Police (ITBP) • ITBP
Month: Current Affairs – April, 2023
Category: Defence Current Affairs