India to co-chair Consultative Group of GFDRR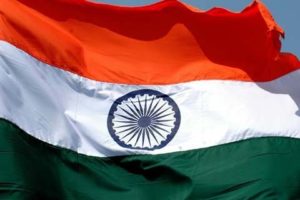 India was unanimously chosen by member countries as next co-chair of Consultative Group (CG) of Global Facility for Disaster Reduction and Recovery (GFDRR) for fiscal year 2020. This decision was taken during Consultative Group meeting of GFDRR 2019 held from 13 May- 17 May in Geneva, Switzerland.
Key Highlights
About: The Consultative Group meeting held in Geneva was the 6thSession of Global Platform for Disaster Risk Reduction (GPDRR) 2019.
Co-Chair of 2019: The CG Meeting 2019 was co-chaired by the European Union (EU), Africa Caribbean and Pacific (ACP) Group of States, and World Bank.
In addition to this, GFDRR in cooperation with UN Office for Disaster Risk Reduction (UNDRR) and EU also organized 4thedition of World Reconstruction Conference (WRC) on May 13-14, 2019 in Geneva.
Participants: includes experts, policy makers, leaders, and practitioners from various government, international organizations, academia, private sector and NGOs from both developing and developed countries.
Significance: This is the first time that India has been given opportunity of co-chairing CG meeting of GFDRR.
Importance: Co-Chairing will give India an opportunity to work with other member countries and organizations of GFDRR. India can contribute with a focused contribution towards advancing disaster risk reduction (DRR) agenda during its term as co-chair.
Way Forward: India must pursue a focused agenda and develop synergies with currently ongoing work streams of GFDRR. As per India, Disaster Resilient Infrastructure (DRI) will be its central theme of engagement with GFDRR partners and stakeholders.
Background
In 2015, India became member of Consultative Group (CG) of GFDRR.
At the 5th session of GFDRR held in October 2018, India expressed its interest to co-chair the meet.
India's candidature was backed by member countries because of India's consistent progress in disaster risk reduction (DRR) and also various initiatives it has undertaken to form a coalition on disaster resilient infrastructure.
About GFDRR
It is a global partnership which helps developing countries to better understand and reduce their vulnerability to climate change and natural hazards.
It involves a grant-funding mechanism, which is managed by World Bank. This grant funding supports disaster risk management projects throughout the world.
At present it is working on ground with more than 400 international, national, local and regional partners. It provides funding, knowledge, and technical assistance to them.
About World Reconstruction Conference (WRC)
It is a global forum which provides a platform to assess, collect, and share experiences about disaster recovery and reconstruction and also to take forward the policy dialogue.
Theme for 4th edition of WRC was " Inclusion for Resilient Recovery,"
Month: Current Affairs - May, 2019