Food Conclave 2023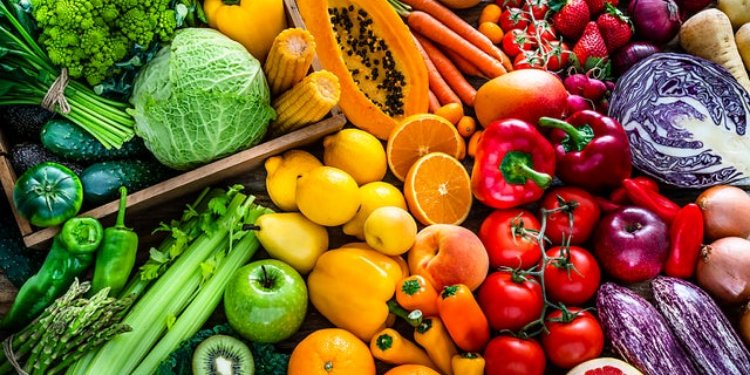 On April 28 and 29, the Telangana government will host the Food Conclave-2023. The event is an annual brainstorming session that brings together 100 thought leaders from the agri-food industry. The conclave's objective is to identify the main challenges and opportunities for the growth of the Indian agri-food sector in the present decade.
Five Thematic Tracks
The event will have five thematic tracks that cover different aspects of the agri-food sector. Agriculture (green), edible oil (yellow), dairy (white), meat and poultry (pink), and aquaculture (blue) will be the main focus areas. The tracks are designed to provide a platform for participants to share their knowledge and ideas on how to address the challenges facing the industry.
Collaborations with Organizations
The Telangana government is collaborating with several organizations to conduct the sessions. These include the World Economic Forum-India, Indian Vegetable Oil Producers Association (IVPA), Indian Dairy Association, Heifer International, and Society of Aquaculture Professionals. Through these collaborations, the government hopes to bring in different perspectives on how to tackle the challenges facing the agri-food sector.
27 Panel Discussions and More Than 40 One-on-One Meetings
The event will feature 27 panel discussions, 5 roundtables, and more than 40 one-on-one meetings between government and industry leaders. The sessions are designed to encourage participants to exchange ideas and develop solutions that can drive growth in the agri-food sector. The government hopes that the conclave will provide a platform for stakeholders to collaborate and chart out a clear path to capitalize on the opportunities presented by the current global situation.
Unveiling the Conference Brochure
Telangana Industries and IT Minister KT Rama Rao unveiled the conference brochure recently. He highlighted the state's progress in agriculture production and emphasized the need for a coordinated and calculated effort to capitalize on the opportunities presented by the current global situation. He called for the collaboration of the key stakeholders and pointed out the importance of charting a clear path to cash in on the opportunity. Through the conclave, the government hopes to create such a platform.
Augmenting Agriculture Production
The Telangana government has taken several steps to augment agriculture production. One of the major initiatives was to augment irrigation facilities, which has led to increased productivity. Additionally, the government has launched several schemes aimed at providing support to farmers and promoting sustainable agriculture practices.
Opportunities and Challenges
The current global situation presents a unique set of challenges and potential opportunities for the agri-food sector. With the right initiatives and collaborations, the sector can drive growth and contribute to the country's economic development. However, this will require a coordinated and calculated effort by all stakeholders.
Tags: Food Conclave
Month: Current Affairs – April, 2023
Category: Events Current Affairs