'Desh ke Mentor' Programme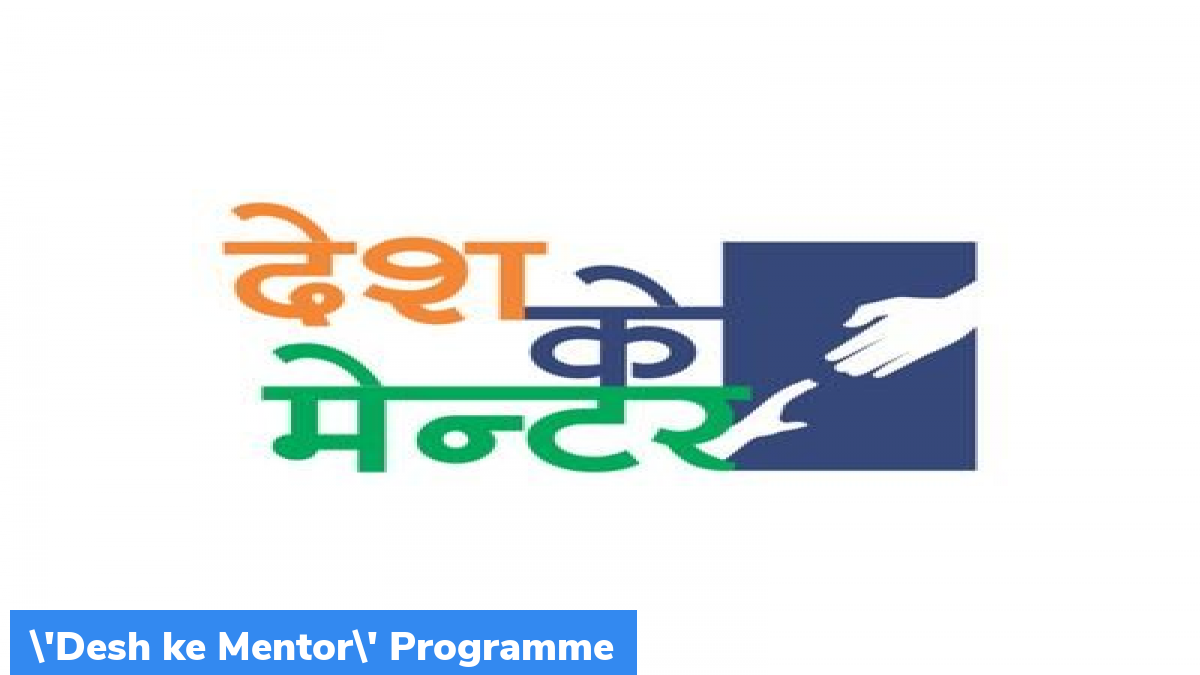 The Desh ke Mentor programme was launched in October 2021 by the state government of Delhi. This programme was launched with the aim of connecting students who are studying in classes 9 to 11 with voluntary mentors.
Overview:
The people who are aged between 18 to 35 can sign up to be mentors under this programme through an app.
The app was developed by a team from the Delhi Technological University.
This app will connect students based on their mutual interests.
Under this mentorship programme regular phone calls will be carried out for a minimum of two months period and it can be further extended for another four months.
The idea of this programme was that young mentors will be able to guide students regarding matters related to career options, higher education, higher education entrance exams preparation, and dealing with pressure.
44,000 people have signed up on this platform as mentors and have been working with 1.76 lakh children from the state.
Concerns that were raised by the National Commission for Protection of Child Rights (NCPCR)
NCPCR raised certain concerns regarding this programme like assigning children a mentor of the same gender does not assure their safety from any kind of abuse. Also, there is a lack of police verification of the mentors who have signed up. A psychometric test conducted on the mentors does not give a full proof assessment of the potential threat to any child from a mentor. Crimes can also be conducted via phone, thus limiting interactions under this programme only to phone calls also does not ensure the child's safety. The Department of Education should protect the children from any such situations and they should be held accountable for any happenings. The parent's consent also cannot be used as a form of cushion by the department if there is any case of untoward incident.
Code of Conduct issued by the Department of Education (DoE)
A Code of conduct for mentors regarding this programme has been issued by the DoE that states that the mentors are not to encourage sexual relations or physical contact with a child; ban of sharing of pornographic materials; no contacting the children after 8 pm by the mentors; mentors can't ask the child to meet them alone; personal details cannot be asked; interacting under the influence of intoxicating substances is prohibited; photos, stories, and videos cannot be collected and complete prohibition of uploading such materials to blogs or social networking sites.
A complaint redressal mechanism has also been shared by the department related to POCSO cases.
Month: Current Affairs - March, 2022
Category: India Nation & States Current Affairs • States Current Affairs