Daily UPSC Prelims Current Affairs – September 13, 2022 [Mock Test]
1.
Consider the following pairs:
Llanos basin – Colombia
La Plata basin – Venezuela
Parana basin – Paraguay
Orinoco basin – Chile
Which of the pairs given above are correct?
2.
Consider the following statements:
Easterly winds bring monsoon to Northeast India.
Delay in the formation of Mascarene High leads to delay in the onset of monsoon in India.
El Niño events are associated with higher than average rainfall in India.
During positive IOD, the Indian summer monsoon rainfall is considerably good.
Which of the statements given above are correct?
3.
Which of the following organization has issued guidelines to regulate child participation in the entertainment industry?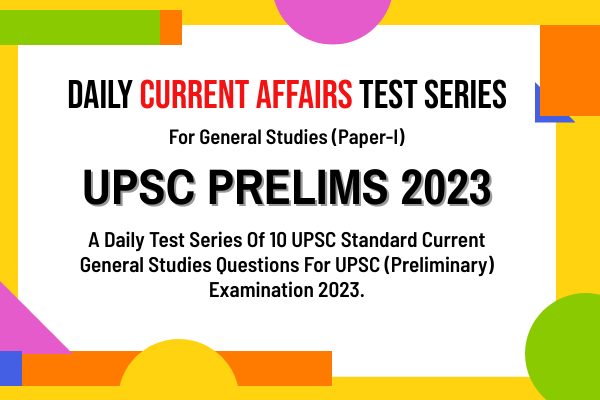 The above questions are part of Daily Current Affairs Test under
UPSC Prelims Test Series - 2023
in GKToday Android Application. This series can be subscribed in the app only.
Download Now
Category: Daily Current Affairs Test for UPSC Prelims Examination 2023
Tags: upsc prelims test series 2023
Latest E-Books