Daily UPSC Prelims Current Affairs – May 14, 2022 [Mock Test]
1.
Which of the following countries has introduced the 'Homes for Ukraine' scheme for displaced Ukrainians?
2.
Consider the following pairs:
Awards – Recipients in 2022
Pritzker Architecture Prize – Francis kéré
Stockholm Water Prize – Wilfried Brutsaert
International Women of Courage Award – Rizwana Hasan
Whitley Gold Award – Charudutt Mishra
Which of the pairs given above are matched correctly?
3.
With reference to the 'draft health law', which of the following provisions are correct?
It proposes a three-tier health administration system.
It will replace the Epidemic Diseases Act, 1897.
It has defined various measures such as isolation, quarantine and lockdown.
It will cover public health emergencies caused by bioterrorism, natural disasters, chemical and nuclear attacks or accidents.
Choose the correct answer using the codes given below: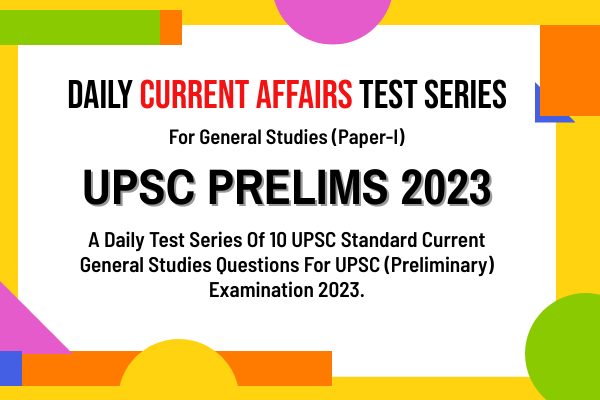 The above questions are part of Daily Current Affairs Test under
UPSC Prelims Test Series - 2023
in GKToday Android Application. This series can be subscribed in the app only.
Download Now
Category: Daily Current Affairs Test for UPSC Prelims Examination 2023
Tags: upsc prelims test series 2023
Latest E-Books