WMO Report: Climate Indicators and Sustainable Development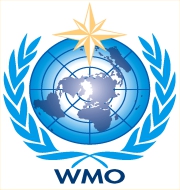 The World Meteorological Organization (WMO) has published a new report titled "Climate Indicators and Sustainable Development: Demonstrating the Interconnections" on September 22, 2021.
Highlights of the report
Release of the WMO report coincides with the annual session of United Nations General Assembly and the opening of the SDG Action Zone, dedicated to accelerating action on the Sustainable Development Goals (SDGs).
The report also examines the implications of latest data & scientific research on the state of global climate for sustainable development in order to highlight how climate is changing and how these changes will help in achieving the SDGs.
Aim of the WMO report
WMO published its report with the aim of demonstrating the connections between global climate and SDGs. This goes far beyond the SDG 13 for climate action. Report also champions the need of greater international collaboration, which is required to achieve the SDGs. It also seeks to limit the global warming to less than 2 °C or even 1.5 °C by the end of the current century.
Climate Indicators
The report highlights seven climate indicators, impacting the SDGs:
Carbon dioxide concentration
Temperature
Ocean acidification
Ocean heat content
Sea-ice extent
Glacier mass balance and
Sea-level rise.
Increasing temperatures will led to the global and regional changes as well as shifts in rainfall patterns & agricultural seasons.
CO2 concentration drives the global climate change and is indirectly responsible for risks related to several climate indicators. Thus reducing carbon emissions is the most effective and necessary climate-related actions to achieve SDGs.
Month: Current Affairs - September, 2021