LGBT Rights in India Current Affairs, GK & News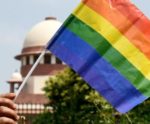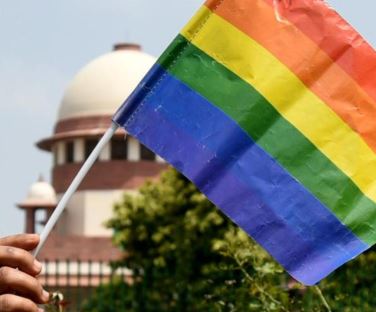 The Supreme Court's decision in Navtej Johar v. Union of India decriminalized section 377. Section 377 of IPC Section 377 of IPC which criminalises homosexuality was introduced in the ear 1861 during the colonial rule. It refers to unnatural offences' and says whoever voluntarily has carnal intercourse against the order of nature with any man, woman ..
Topics: Critical thinking • Discrimination • Genderqueer • LGBT rights in India • LGBT rights in Kerala • Social issues • States of the United States • Transgender
The Transgender Persons (Protection of Rights) Bill, 2019 was passed by the Lok Sabha. Features of the Bill Definition of a transgender person The Bill defines a transgender person as one whose gender does not match the gender assigned at birth. The definition encompasses trans-men and trans-women, persons with intersex variations, gender-queers, and persons with ..
Topics: Current Affairs – February, 2017 • Current Affairs – March, 2017 • Gender • Genderqueer • LGBT • LGBT Rights in India • National Council for Transgender persons • Protection of Transgenders • Transgender • Transgender rights • Transgenders Bill
The Election Commission of India has appointed transgender social activist Gauri Sawant, as one of the 12 Election Ambassadors from Maharashtra. She is the first Transgender Election Ambassador. She is the director of Sakshi Char Chowghi that helps transgender people and people with HIV/AIDS.
Topics: Gauri Sawant • Gender • LGBT • LGBT Rights in India • Transgender • Transgender Election Ambassador • Transgender rights
The Gujarat government has formed a special board for the transgender community to provide social security to the community. As a state-run agency, the 'Transgender Welfare Board (TWB)' will have powers to introduce special schemes for the community. It will work for uplift and development of the transgender community. The new board will have the ..
Category: Government Schemes Current Affairs
Topics: Gender • Indian society • LGBT history in Pakistan • LGBT Rights in India • Other Backward Class • Politics of India • Transgender
In a landmark judgement on September 6, the Supreme Court of India (SCI) struck down Section 377 of the Indian Penal Code (IPC) and decriminalized homosexuality. The five-judge Constitution Bench, led by Chief Justice of India (CJI) Dipak Misra unanimously scrapped a 156-year old colonial-era law banning gay sex that was punishable by a jail ..
Topics: Buggery Act • Crime against nature • Dipak Misra • Human sexuality • Indian Penal Code • Law • Legal history • LGBT Rights in India • Same-sex sexuality • Section 377 • Section 377 of the Indian Penal Code • Sex laws