Kerala: Current Affairs, GK & News - 2020-2021
India-Netherland: "Water 4 change", an urban water management system
Published: November 26, 2019
The Centre for Water Resources Development and Management (CWRDM), operating under the Government of Kerala has launched the "Water 4 Change". Under the project, six prominent institutions from Netherlands will perform a long-term research and field level action on urban water management systems along with Indian scientists. Highlights The project will bring solutions for water ..
Month: Current Affairs - November, 2019
Topics: Groundwater Depletion • India-Netherland • Integrated water resources management • Kerala • Water conservation • Water scarcity
Apex Court asks Kerala to form exclusive law on Sabarimala Temple
Published: November 20, 2019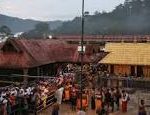 On 20 Nov, the Supreme Court of India asked the Kerala government to come out with an exclusive legislation regarding the administration of the Sabarimala temple. The bench headed by Justice N.V. Ramana asked the state to replace the existing legislation by the January next year, also covering the aspect of welfare of pilgrims visiting ..
Topics: Devaswom boards in Kerala • Entry of women to Sabarimala • Hindu pilgrimage sites in India • Kerala • Pamba River • Ready To Wait campaign • Religion in India • Sabarimala • States and union territories of India
Kollam port to become an important terminal in South Kerala
Published: November 18, 2019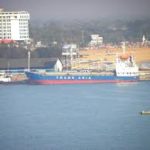 Kollam port will soon became an important terminal in South Kerala. Container ships will start arriving at Kollam port by December this year. The ship operated by SS Maritime carrying titles, cement, fertilizer and sugar will be the first to dock at Kollam and the Thoothukudi-based company can use Kollam as a central hub for ..
Topics: Economy of Kollam • Kerala • Kollam • Kollam Port • Ports in Kerala • Transport in Kollam
Kerala's plan for free Internet roll-out
Published: November 12, 2019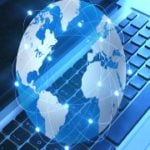 Kerala's plan for providing free Internet access to the poor has been roll out. Recent report by the Internet And Mobile Association of India (IAMAI), shows that Kerala is already halfway to its goal of 100% coverage. Kerala Fibre Optic Network project, pegged at ₹1,548 crore, would provide Internet to every household in the State. The ..
Topics: Cultural globalization • Digital technology • Information and communications technology • Internet • Kerala • Media technology • Technology • Telegraphy
Writer Anand selected for 27th Ezhuthachan Puraskaram 2019
Published: November 5, 2019
Noted writer Anand has been selected for the 27th Ezhuthachan Puraskaram for his overall contributions to Malayalam language and Literature. It is the highest literary honour of the Kerala government. The prize is named after Ezhuthachan, the father of Malayalam language. It consists of a purse of Rs 5 lakh and a citation.    
Topics: Akkitham Achuthan Namboothiri • Ezhuthachan • Ezhuthachan Puraskaram • Indian Literature • Kerala • Kerala Sahitya Akademi • Malayalam • Malayali people • T. Padmanabhan • Thunchaththu Ezhuthachan • Writers
Advertisement