National Consumer Rights Day: December 24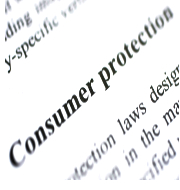 Every year, the National Consumer Rights Day is celebrated on December 24 in India. The World Consumer Rights Day is celebrated on March 15.
The National Consumer Day is celebrated through out India to protect the interests of the consumers. This year, the National Consumer Rights Day is celebrated under the following theme
Theme: The Sustainable Consumer
Why on December 24?
The National Consumer Rights Day is celebrated on December 24 as the Consumer Protection Act was enacted on this day in 1986.
Consumer Protection Act
The act recognises six rights of the consumers. They are Right of Choice, Right of Redressal, Right of Hearing, Right of Education, Right to Protection and Right of Information.
The right to Protection is the right to be protected against marketing of goods and services that are hazardous to life and property.
The Right to Information is being informed about quality, quantity, potency, purity, price of goods and standard.
Right of Hearing is that the consumer should be heard and assured that consumer interests shall receive due consideration at appropriate terms.
The Right of Redressal is seeking redressal against unfair trade practices and exploitation. According to the act, speedy and simple redressal to consumers is to be set up at district, state and central level.
Right to Information is the right to learn about competitive prices of goods and services.
Central Consumer Protection Authority
The Central Consumer Protection Authority was established under the Consumer Protection Act. It was established under Consumer Protection Act, 2019.
The authority is empowered to investigate on matters that are related to violations of consumer rights. It will mainly ensure if the goods and services being offered are in accordance to the Food Safety and Standards Authority of India.
It has powers to withdraw services that are unsafe, dangerous and hazardous to consumer, pass an order to refund prices of goods or services and discontinuation of practices that are unfair.
Month: Current Affairs - December, 2020