Himachal Pradesh's Green Hydrogen Policy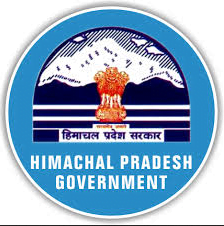 Himachal Pradesh Chief Minister Sukhvinder Singh Sukhu has recently announced the formulation of a 'Green Hydrogen' policy, aiming to establish the state as a leading hub for green hydrogen production. The picturesque state of Himachal Pradesh boasts abundant renewable energy resources, including ample sunlight, water, and wind, making it an ideal location for generating green hydrogen.
Promoting Investments in Renewable Energy
The primary objective of the 'Green Hydrogen' policy is to attract investments in large-scale renewable energy projects. By ensuring a consistent and sustainable supply of green electricity for electrolysis, the policy seeks to create an environment conducive to the production of green hydrogen.
Partnerships for Green Hydrogen Production
As part of these initiatives, the state government has already entered into a formal agreement with Oil India Limited (OIL). This partnership creates the opportunity for the pilot production of green hydrogen and green ammonia. Oil India Limited has shown interest in establishing a plant in Himachal Pradesh specifically for the production of green hydrogen, which can be used as an alternative fuel and a replacement for petrol. This aligns with the government's initiatives toward flexible fuels.
The Green Hydrogen Mobility Project
Moreover, the National Hydroelectric Power Corporation (NHPC) is making efforts to establish a Green Hydrogen Mobility Project in the scenic Chamba district. This pilot project will feature a dedicated solar plant, an electrolyzer unit for hydrogen production, and a hydrogen storage system equipped with a dispenser. Land has already been identified for this project at Mohal Monkhri in Chamba district, highlighting the commitment of the state government to sustainable energy solutions.
A Pioneer in Sustainable Development
Leveraging the state's natural advantages will not only contribute to the global fight against climate change but also position Himachal Pradesh as a pioneer in sustainable development. The 'Green Hydrogen' policy aims to tap into the state's renewable energy potential, attracting investments, and fostering a favorable ecosystem for the production of green hydrogen.
Tags: Green Hydrogen • Himachal Pradesh
Month: Current Affairs - May, 2023
Category: States Current Affairs