Fuzhou-Xiamen-Zhangzhou Railway Line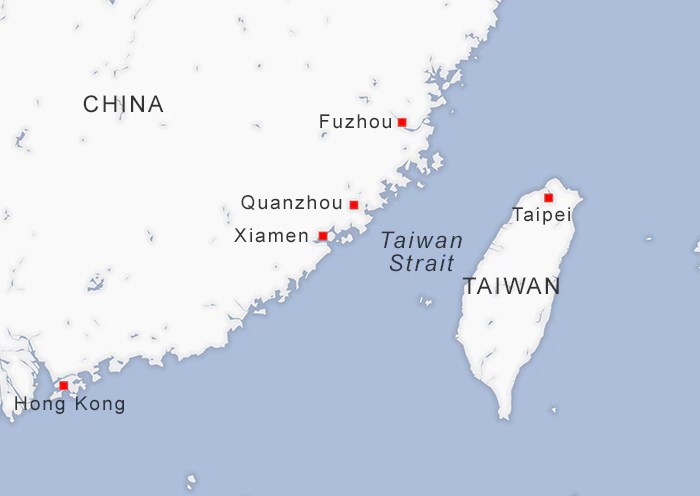 China has unveiled its groundbreaking high-speed rail line, marking a significant leap in transportation infrastructure. This railway, known as the Fuzhou-Xiamen-Zhangzhou railway, not only traverses several bays but also hugs the picturesque coastline of Fujian province, located near the Taiwan Strait. The project represents a remarkable feat in rail engineering and promises to transform travel dynamics in the region.
Inaugural Journey
The inaugural journey commenced as a bullet train departed from Fuzhou, the capital of Fujian province, on a historic morning. The railway, spanning an impressive 277 kilometers (172 miles), offers passengers a swift and seamless transit experience. The Fuzhou-Xiamen-Zhangzhou railway is a monumental achievement, connecting major cities and delivering top speeds of 350 kilometers per hour (218 mph).
Crossing Coastal Bays
China State Railway Group Co Ltd, the nation's premier railway operator, proudly declared that this railway is China's first cross-sea, high-speed rail line. It proudly features bullet trains crossing three coastal bays using state-of-the-art bridges. Travelers are in for a treat as they zip along the coast, relishing scenic views and swift travel.
Reduced Travel Time
One of the railway's most appealing attributes is its ability to significantly reduce travel time between key cities. The journey from Fuzhou to Xiamen, a thriving economic hub and a beloved tourist destination, will now take less than an hour. This drastic reduction in travel time is expected to enhance regional connectivity and bolster economic prospects.
Engineering Marvel
China Railway Siyuan Survey and Design Group Co Ltd played a pivotal role in designing and executing this ambitious railway project. By 2022, China had amassed an impressive 42,000 kilometers of operational high-speed rail. Additionally, the length of high-speed rail networks operating at speeds of 350 kilometers per hour approached 3,200 kilometers as of June 2022.
Taiwan Integration Plans
China's strategic vision includes integrating Fujian with Taiwan, a neighboring island province. This railway project aligns with China's ambition to foster investment opportunities and streamline travel between these regions. The comprehensive transportation network in Fujian is envisioned as the foundation for future high-speed transport passages connecting the province with Taiwan.
Taiwan's Response
Taiwan has expressed reservations regarding previous proposals by China to connect the island to China's extensive rail network. Such endeavors would necessitate the construction of the world's longest undersea tunnel beneath the Taiwan Strait. The Mainland Affairs Council in Taiwan emphasized that such infrastructure projects cannot be decided unilaterally and must be discussed with host countries, even China's overseas Belt and Road investments.
A Technological Marvel
In another display of technological prowess, China recently unveiled its first commercial suspended monorail line in Wuhan, Hubei province. Covering 10.5 kilometers (6.5 miles), this fully automated monorail requires human operation only in emergencies, showcasing China's commitment to innovation and modern transportation solutions.
Month: Current Affairs - September, 2023
Category: International / World Current Affairs