Daily UPSC Prelims Current Affairs – September 18-19,2022 [Mock Test]
1.
Identify the personality:
He has defeated Chikka Deva Raja of Mysore.
He fought Battle of Wai.
He died in the Battle of Sangmeshwar.
Choose the correct answer using the codes given below:
2.
With reference to the POEM (PSLV Orbital Experimental Module), consider the following statements:
It will utilize the second and the third stage of a rocket as a stabilized platform to perform experiments.
It is carrying payloads from Indian space start-ups Digantara and Dhruva Space.
It has a dedicated Navigation Guidance and Control system.
Which of the statements given above is/are correct?
3.
NASA's mission CAPSTONE is designed to test which of the following celestial bodies?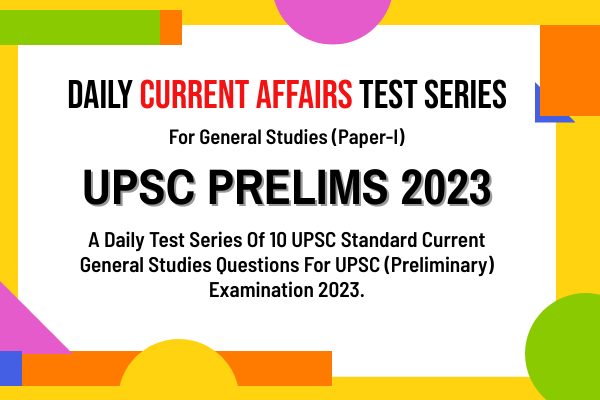 The above questions are part of Daily Current Affairs Test under
UPSC Prelims Test Series - 2023
in GKToday Android Application. This series can be subscribed in the app only.
Download Now
Category: Daily Current Affairs Test for UPSC Prelims Examination 2023
Tags: upsc prelims test series 2023
Latest E-Books