Daily UPSC Prelims Current Affairs – September 20, 2022 [Mock Test]
1.
Consider the following statements:
EMALS is a type of aircraft launching system.
INS Vikrant uses the EMALS system to launch aircraft.
Which of the statements given above is/are correct?
2.
Consider the following pairs:
Black Pottery – Uttar Pradesh
Khavda – Gujarat
Bidriware – Madhya Pradesh
Molela – Karnataka
How many pairs given above is/are matched correctly?
3.
Which of the following statements about Attorney General of India is correct?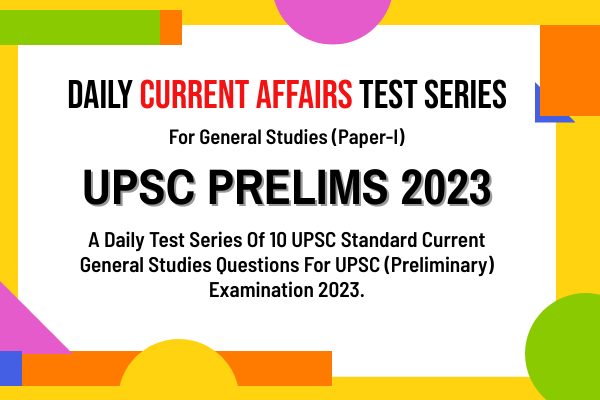 The above questions are part of Daily Current Affairs Test under
UPSC Prelims Test Series - 2023
in GKToday Android Application. This series can be subscribed in the app only.
Download Now
Category: Daily Current Affairs Test for UPSC Prelims Examination 2023
Tags: upsc prelims test series 2023
Latest E-Books