Daily UPSC Prelims Current affairs – November 15-16, 2022 [Mock Test]
1.
Consider the following statements:
Palladium is a rare and lustrous silvery-white non-metal discovered in 1803.
Palladium is used in fuel cells, in the semiconductor industry.
Neon is used to make high-voltage indicators and switching gear, making chips, lightning arresters, diving equipment, cryogenic refrigerants (in liquid form) and lasers.
Which of the statements given above is/are correct?
2.
With respect to the National Automated Fingerprint Identification System (NAFIS), consider the following statements:
It will create a unique 16-digit national fingerprint number (NFN) for each person arrested for the crime.
It is developed by National Crime Records Bureau.
Which of the statements given above is/are correct?
3.
Spectrographic Investigation of Nebular Gas (SING) Project is a collaboration between the Indian Institute of Astronomy (IIA) and the Russian Academy of science for designing payload for which of the following?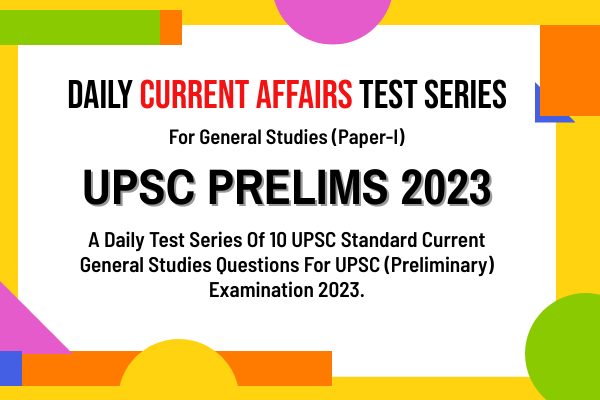 The above questions are part of Daily Current Affairs Test under
UPSC Prelims Test Series - 2023
in GKToday Android Application. This series can be subscribed in the app only.
Download Now
Category: Daily Current Affairs Test for UPSC Prelims Examination 2023
Tags: upsc prelims test series 2023
Latest E-Books