India is non-committal on market economy status for China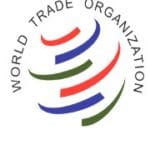 India is not inclined to automatically grant the coveted 'Market Economy Status' (MES) to China under World Trade Organisation (WTO) norms in December 2016.
The main reason India is reluctant to grant MES to China is that it will severely curb India's ability  to impose anti-dumping duties on "unfairly priced" Chinese imports. Earlier, US and the EU also had opposed to grant MES to China on the same issue.
What is Market Economy Status (MES)?
Under WTO norms, once a country gets MES status, exports from it are to be accepted at the production costs and selling price as the benchmark. Prior to this status, country is considered as a Non Market Economy (NME). Under the WTO norms, the importing countries are allowed to use alternative methodologies for the determination of normal values for the exports from NME country. It often leads to imposition of higher anti-dumping duties by importing countries to protect its domestic market.
What is the MES issue of China?
As per the 2001 agreement (Protocol on accession of China to the WTO), WTO-member countries had then decided to deem China as a 'market economy' from December 2016.
The 15-year time period (i.e. till December 2016) was given to China to carry out internal reforms and transition into a 'market economy.'
This period allowed WTO member nations to ignore selling price and production costs in China for 15 years in calculating the 'normal value' of the exported goods.
It also gave permission WTO member nations to compare prices or costs with external benchmarks to calculate the 'normal value' and 'dumping margin'.
However, unlike in 'market economies' where prices of items are market determined there is still a significant government influence in the Chinese market. So many countries are opposing to give MES status to China.
What are main reasons for opposition?
Chinese government influence is still seen in its market which in turn causes distortions in international trade and export of cheap goods to other countries. It includes government subsidies for various sectors, currency 'manipulation' and the related 'price fixing', bad loans of banks and absence of transparency in lending rates, minimum wages and property rights, lack of proper business accounting standards etc.
What will be consequences for India?
MES status to China, will severely limit India's ability to resort to anti-dumping on cheap imports from China.
It will have negative impact on India's manufacturers in chemicals, steel, electrical and electronics sectors as they will be severely hurt by unfairly low-priced imports from China.
Month: Current Affairs - November, 2016
Topics: Business • China • Economy • International Trade • Market Economy Status • National
Advertisement