Burachapori Wildlife Sanctuary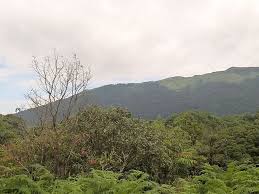 Located in the mesmerizing state of Assam, the Bura Chapori Wildlife Sanctuary is a testament to the region's commitment to conservation and protecting its rich biodiversity. The Assam government is currently taking measures to open the traditional path for wild animals from Kaziranga to Orang National Park via the Bura Chapori Wildlife Sanctuary.
About Burachapori Wildlife Sanctuary
Encompassing an impressive area of 44.06 square kilometers, the Bura Chapori Wildlife Sanctuary offers a diverse landscape that is home to a wide array of flora and fauna.
In 1974, the Bura Chapori Wildlife Sanctuary was officially declared a Reserved forest, recognizing its ecological importance and the need to protect its natural resources. It later went on to become a wildlife sanctuary in 1995.
It is situated along the south bank of the Brahmaputra River, which is providing a thriving habitat for various flora and fauna.
The Bura Chapori Wildlife Sanctuary serves as a notified buffer zone of the renowned Kaziranga Tiger Reserve. This crucial connection contributes to the conservation of the region's tiger population and the overall ecological balance.
Reclaiming Stolen Land
Efforts to safeguard the Bura Chapori Wildlife Sanctuary have led to the recovery of around 16,000 bighas of land from illegal encroachers. This successful reclamation strengthens the sanctuary's protected status and contributes to the preservation of its fragile ecosystem.
Combating Land Encroachment
Tragically, approximately 21,000 bighas of land in the neighboring Orang National Park have fallen victim to encroachment. Recognizing this issue, discussions involving the Deputy Commissioners of Sonitpur and Nagaon districts have been held to address and resolve the encroachment challenges.
Tags: Assam • Wildlife sanctuaries
Month: Current Affairs - May, 2023
Category: States Current Affairs