Arton Capital Passport Index 2022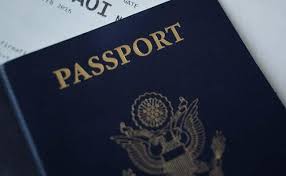 Arton Capital's Passport Index 2022 was released recently to rank the world's strongest and weakest passports – the travel documents issued by a country's government to citizens to confirm the identity and nationality of the holder during international travel.
About the Passport Index 2022
The Passport Index ranks different passports based on several criteria:
Passports of 193 UN member states and 6 territories (ROC Taiwan, Macao, Hong Kong, Kosovo, Palestinian Territory and Vatican).
It uses official information provided by governments, which is updated in real-time with the intelligence obtained through crowdsourcing. The information is enhanced with proprietary research from highly credible sources.
The rank of the passport is determined via a three-tier method:
Mobility score (MS), which includes visa-free, visa on arrival, eTA and eVisa (if issued within days).
Visa free portion of their score vs VOA
UNDP Human Development Index 2018 is used as a tie breaker. It provides the global perception of a specific country.
What are the key findings of the Passport Index 2022?
The UAE has the strongest passport in the world. Holders of this passport can travel visa-free or "visa on arrival" to 180 countries.
Nine out of top 10 most powerful passports are issued by the European countries.
Germany, Sweden, Finland, Luxembourg, Spain, and France are among the top 10 performers.
There is a significant mobility gap between different passport holders. While those holding strong passports can easily travel between foreign countries, those holding weaker passports do not have that facility.
Despite the mobility gap, passports of nearly every single country became more powerful in 2022. Every country, except Vanuatu, witnessed an increased travel freedom this year.
On an average, passport holders are given access to 16 additional countries in 2022.
The United Kingdom is among the losers in 2022 as its global mobility score suffered because of the difficulty it faced while entering into visa agreements with the member states of the European Union after Brexit. However, the country still has visa free or "visa on arrival" to 171 countries.
Countries with the weakest passports are Afghanistan (38) Syria (39), Iraq (40), Pakistan (44).
India was ranked at 87th position in the world's strongest passport list.
Tags: Indian passport • Passports
Month: Current Affairs - December, 2022
Category: Reports & Indexes Current Affairs