Agnipath Defence Recruitment Reform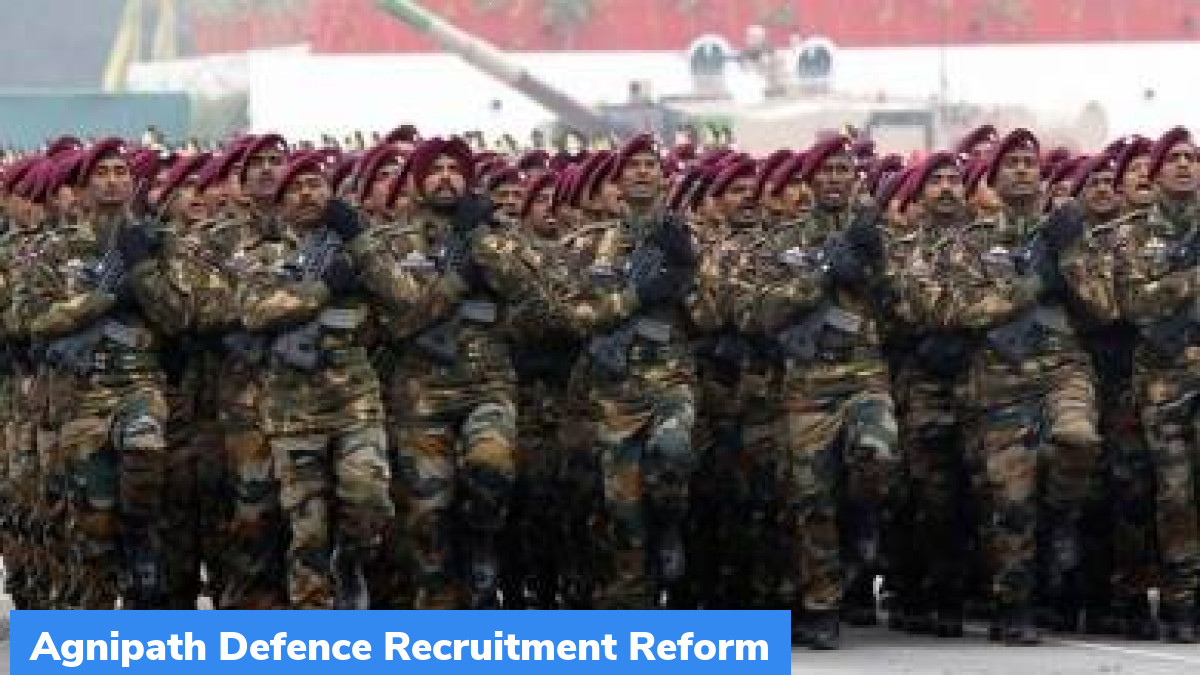 On June 14, 2022, Central Government launched a new scheme called "Agnipath Scheme", to recruit soldiers across three services. The scheme will be implemented in immediate effect. Recruited Soldiers will be called "Agniveers".
About Agnipath Scheme
The Agnipath Scheme has been launched for the recruitment of soldiers across three services.
Under it, about 45,000 to 50,000 soldiers will be recruited annually. Most of them will be recruited for just four years.
Out of total annual recruits, around 25 per cent will be allowed to continue the service for another 15 years under permanent commission.
Significance of the scheme
This decision will make permanent force levels leaner for more than 13-lakh strong armed forces in India.
The scheme will also reduce the defence pension bill, which has become a major concern for governments for many years.
Eligibility criteria
Agnipath Scheme has been launched for personnel below officer ranks that is, those personnel who do not join the forces as commissioned officers. Under it, aspirant aged 17.5 years to 21 years will be eligible to apply. Standards of recruitment will remain same. Personnel would be recruited twice in a year, through rallies.
Training for aspirants
After selection, aspirants will undergo training for six months. Following this, they will be deployed for three and a half years.
Salary and other benefits
During the training and service period, they will get a salary of Rs 30,000, along with additional benefits. Thus, by the end of four-year services, salary will go up to Rs 40,000. During this period, 30 per cent of the salary will set aside under "Seva Nidhi programme", under which government will also contribute an equal amount per month. This amount will also accrue interest.  At the end of the four-year period, personnel will get Rs 11.71 lakh, which will be tax-free.  They will also be given Rs 48 lakh life insurance cover for four years. In case of death, payout will be more than Rs 1 crore, including pay for unserved tenure.
When will the recruitment start?
Recruitment under the scheme will start within 90 days.
Month: Current Affairs - June, 2022
Category: Defence Current Affairs • Government Schemes Current Affairs