ADB to provide 14 billion USD aid for food security in Asia Pacific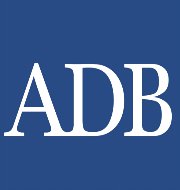 The Asian Development Bank announced a $14 billion assistance to fight food insecurity in Asia Pacific.
Key facts
The funding to address food insecurity in Asia Pacific was announced as part of the 55th ADB annual meeting.
It will be used to combat food crisis caused by climate change and Russian war in Ukraine.
The financial aid will be provided for the period of 2022-2025.
While 3.3 billion USD will be spent in 2022, 10.7 billion USD will be used from 2023 to 2025.
In 2022, USD 2.5 billion of this assistance will be used to repurpose and strengthen the existing projects and launch new projects in agriculture, natural resources and rural development.
800 million USD will be used by private sector for finance operations of trade and supply chain, direct agribusiness lending, microfinancing programmes and lending to financial institutions.
This comprehensive initiative will ensure long-term food security in Asia and Pacific by strengthening food systems and making them resilient to climate crisis and biodiversity degradation.
The latest funding would complement the existing aids targeting food security in the region.
Food security situation in Asia Pacific
The food insecurity in the region is being exacerbated by floods, droughts, global warming, diseases and other factors that are adversely impacting the food production. Currently, around 1.1 billion people do not have access to healthy diets because of scarcity and food inflation in the region. Some countries in Asia Pacific are vulnerable to food shocks because of their high dependence on imported staples and fertilizers. This makes nutritious food unaffordable in several of low-income countries in the region. The Russian invasion of Ukraine has disrupted the supply of these vAital goods and worsened the situation.
About Asian Development Bank
Asian Development Bank is a Manila-based regional development bank established in 1966. Its aim is to promote the social and economic development of Asia and the Pacific. It is owned by 68 members, of which 49 are from Asia Pacific region.
Month: Current affairs - September, 2022
Category: Economy & Banking Current Affairs - 2023 • International / World Current Affairs