World Book Day – Update (April, 2023)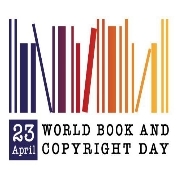 World Book Day is a yearly celebration observed on April 23rd globally to promote the love for reading, writing, publishing, and copyright. It is an initiative to create awareness of the importance of education and literacy. The United Nations Educational, Scientific, and Cultural Organization (UNESCO) organized the first World Book Day in 1995, chosen to coincide with the death anniversary of notable writers William Shakespeare, Garcilaso de la Vega, and Miguel de Cervantes.
Significance of World Book Day
The significance of World Book Day lies in its promotion of the importance of education and literacy. Reading is an essential skill needed by people from all walks of life, and books are a vital source of knowledge. World Book Day also focuses on publishing and copyright issues that are prevalent in the digital age. With the rise of e-books and piracy, the publishing industry faces significant challenges. World Book Day helps raise awareness of these issues and promotes the protection of intellectual property rights.
The Theme for World Book Day 2023
The theme for World Book Day 2023 is 'Indigenous Languages.' The theme is focused on promoting the diversity of native languages in a country. This theme highlights the importance of preserving cultural and linguistic heritage.
Books and the Past and Future
Books serve as a connection between the past and the future, a pathway that links various generations and cultures. They provide a window into different times and worlds, connecting people across continents and ages. UNESCO recognizes the importance of books and authors and stands for creativity, diversity, and equal access to knowledge.
Celebrating Books and Authors
To sustain the momentum of World Book Day's festivities, UNESCO and global organizations that represent the primary sectors of the book industry, namely publishers, booksellers, and libraries, pick the World Book Capital for a year. World Book Day is a worldwide celebration of books and authors that brings together numerous individuals and groups, including authors, publishers, teachers, librarians, private and public institutions, humanitarian NGOs, and the media. It has become a platform to rally together millions of people worldwide to celebrate books and authors, and promote the enjoyment of reading.
Tags: Shakespeare • William Shakespeare
Month: Current Affairs – April, 2023
Category: Important Days & Events Current Affairs