UGC Four-Year Undergraduate Programmes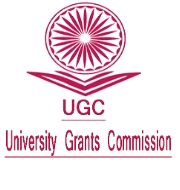 The "Curriculum and credit framework for four-year undergraduate programmes" was released recently by the University Grants Commission (UGC). This new framework is in line with the National Education Policy, 2020, which recommended four-year undergraduate degrees with multiple entry and exit options.
What are the key features of the framework?
Students will receive a UG degree after completing 120 credits in three years. To receive UG honours degree, the students need to complete the programme in four years and receive 160 credits. Under the present system, it takes at least 3 years for the students to receive a UG honours degree.
For students wanting to opt for research specialization at the undergraduate level, they have to secure 75 per cent marks or higher in the first 6 semesters. They can then choose a research stream in the fourth year. They will be eligible for UG degree with honours and research after they complete a research project or dissertation under the guidance of a faculty member and secured 160 credits, along with 12 credits in project/dissertation.
While it is mandatory to complete at least four years of study for receiving a UG honours degree, there are multiple exit features that allow students to leave with a certificate after completing just one year. This feature requires students to secure 40 credits and one vocational course of four credits during the summer vacation of the first year. They can re-enter the programme within three years and complete it within the maximum period of 7 years.
Students who choose to exit after completing the second year will be awarded UG diploma if they have 80 credits and completed one vocational course of 4 credits during the summer vacation of the second year. They too can re-enter and complete the degree programme.
Students pursuing a three-year UG programme under the Choice Based Credit System (CBCS) will be eligible for a four-year UG programme. The universities can provide a bridge course to ease students' transition to the new system.
Students will be awarded a single major if they secure a minimum of 50 percent credits. For a double major, they are required to secure at least 40 percent credits.
Tags: Education Sector • Higher education • National Education Policy • National Education Policy 2020 • UGC
Month: Current Affairs - December, 2022
Category: India Nation & States Current Affairs