Nomination of Garba Dance to UNESCO Heritage List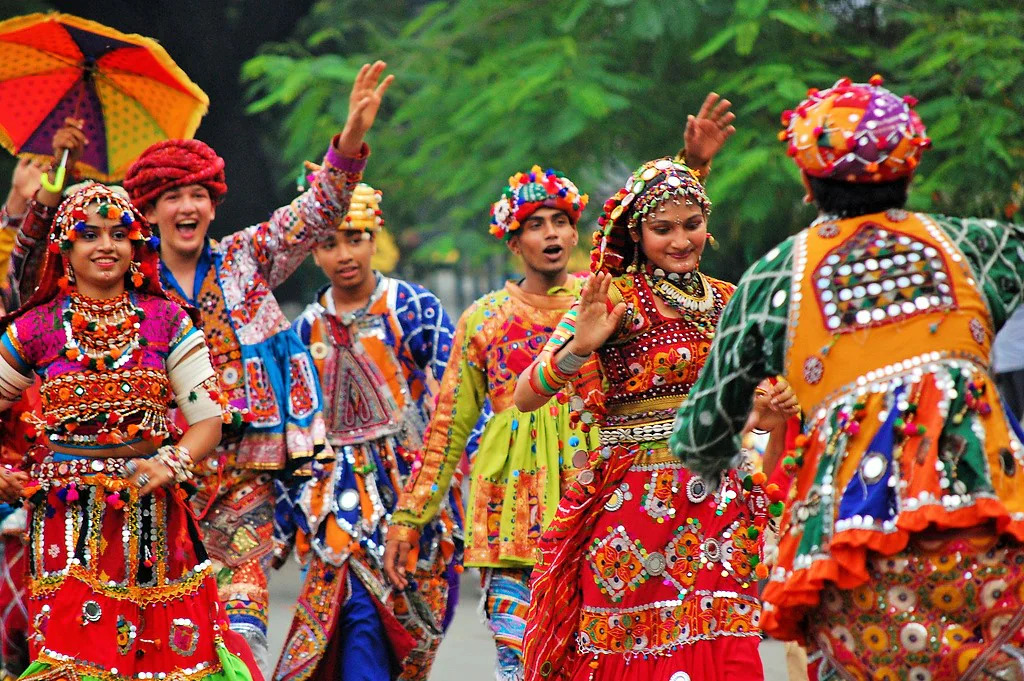 After Durga Puja was included in UNESCO's Intangible Cultural Heritage last year, India has now named Garba for the year 2022. If approved, it will become the first intangible cultural heritage of Gujarat to be listed by UNESCO.
What is Garba?
Garba is a form of dance, as well as a religious and social event. It originated in the villages of Gujarat, where it was performed in communal gathering places in the center of the village which was attended by the entire community. In Gujarat, it is celebrated with nine nights of dance as a form of worship and worship. Garba is also performed during social events like weddings and parties.
About the list of intangible cultural heritage of UNESCO
UNESCO's prestigious list is made up of intangible heritage elements that help to showcase the diversity of cultural heritage and raise awareness of its importance.
It was established in 2008 after the Convention for the Protection of Intangible Cultural Heritage, 2003 came into force.
It compiles two lists viz. Representative List of the Intangible Cultural Heritage of Humanity and the List of Intangible Cultural Heritage in Need of Urgent Protection.
List of Intangible Cultural Heritage of Humanity from India
Since 2008, 14 intangible cultural heritages from India have been listed by UNESCO. It includes-
Sanskrit Theater of Kudiyattam, Kerala
Mudiyet, a ritual theater and dance drama from Kerala
Tradition of Vedic Mantras;
'Ram Leela' (traditional performance of Ramayana)
'Ramman' (a religious festival and ritual theater of Garhwal, Uttarakhand)
Kalbelia Folk Songs and Dances of Rajasthan
Chhau Dance (Classical dance of West Bengal and Odisha)
Buddhist chanting of Ladakh
Sankirtana (a ritual singing, drumming and dance of Manipur)
Traditional brass and copper craft of pottery amidst the laughs of Jandiala Guru, Punjab
Yoga
Nowruz
Kumbh Mela
Durga Puja (represents the collective worship of the Hindu goddess Durga)
Tags: Art and Culture • Garba • Garba Dance • Gujarat • Intangible Cultural Heritage list
Month: Current Affairs - August, 2022
Category: Art & Culture Current Affairs