TRAI Proposal on CNAP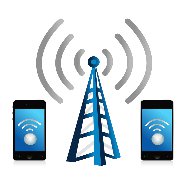 TRAI has issued a consultation paper seeking public comments about the potential introduction of Calling Name Presentation (CNAP).
What is CNAP?
The Calling Name Presentation (CNAP) is a feature that provides information about the calling party so that call receivers can make informed decisions before attending income calls and curb harassment by unknown or span calls.
It works similar to that of Truecaller and Bharat Caller ID & Anti-Span.
It seeks to address the concerns regarding robocalls (calls made automatically using IT-enabled systems with a pre-recorded voice), spam calls and fraudulent calls.
A survey by community research platform LocalCircles found that 64 per cent of respondents received at least 3 spam calls each day, with 95 per cent of respondents receiving such calls despite registering on Do-not-Call Directory (DND).
According to the Truecaller's '2021 Global Spam and Scam Report', the average number of span calls each user receives per month in India is 16.8. The total spam volumes received by Truecaller users is around 3.8 billion calls in October alone.
What are the proposed models for CNAP mechanism?
The TRAI proposed 4 models for facilitating the CNAP mechanism:
First Model
It involves each telecom service provider establishing and operating a CNAP database of its subscribers. Based on the information available in the database, the CNAP will either provide the name identity of the calling entity or indicate that the data is either restricted or unavailable. In this model, the operators are required to upgrade their "intermediate network nodes" used to facilitate, transmit and redistribute data to other nodes and eventually to the end users.
Second Model
This model involves the calling entity sharing its CNAP database with the receiver's operator. The calling operator will then permit the receiver's operator to access its database for receiving the caller's CNAP data. Operators could also make use of their respective mobile number portability databases.
Third Model
The third model proposes the creation of a third party for operating a centralized database. The receiver's operator must delve into the centralized database to retrieve and present the caller's data. This model requires the TSPs to inform the database while enrolling new subscribers or deactivating the existing subscribers.
Fourth Model
This model will require each TSP to maintain a CNAP database and retain a copy of a synchronized central database operated by a third party. It ensures internal retrieval of data since the receiver's operator has access to both centralized and its own database.
What are the limitations?
Latency
There is a possibility of a slight increase in the time taken to set up calls in certain models. The first and fourth models do not require coordination with outside entities. Therefore, they are expected to be quicker than the third model. For the second model, setting up of call would be faster if the caller and receiver use the same operator. There will be a slight increase in time if the operators are different.
There will be limitations in responsiveness when moving from a faster wireless network (5G or 4G) to comparatively slower wireless networks like 2G or 3G or vice versa.
Privacy
There is no clarity on how the CNAP mechanism will balance the caller's right to remain anonymous (an essential component of the Right to Privacy). There are several reasons for users requiring anonymity like whistle-blowers and harassment cases.
Loopholes
Currently, telemarketers have found new methods to circumvent the existing regulations. Previously, they were required to be registered as promotional numbers, making it easier to identify and block such numbers.
Now, the marketers are using "at-home workers" to whom telemarketing is outsourced. They are given SIM cards that are not registered to a particular company but to the individuals themselves. Thus, when they make a call to the potential customer, it pops up as a personal call, bypassing the regulations of promotional calling.
Tags: Spamming • Telecom sector • TRAI
Month: Current Affairs - December, 2022
Category: India Nation & States Current Affairs