ADB releases updated Asian Development Outlook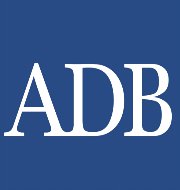 The updated Asian Development Outlook predicts that developing economies will faster than China.
Key findings
For the first time in 30 years, rest of developing Asia will grow at faster pace than China.
Previously, when China's growth fell to 3.9 per cent in 1990, the GDP of the rest of Asia witnessed a 6.9 per cent growth.
The report has cut the growth predictions of Asia's developing economies because China's zero-COVID-19 policy.
The ADB has slashed its 2023 forecast for China's economic growth to 4.5 per cent from 4.8 in April. This is mainly because of the falling external demand minimising investment in manufacturing.
Asia's economy is recovering because of revival of the tourism sector. However, external factors are slowing the overall growth.
It is estimated that the Asian economies would grow by 4.3 per cent in 2022 and 4.9 per cent in 2023. This is fall from the previous estimation of 4.6 per cent and 5.2 per cent respectively.
The latest Outlook also predicted that the pace of rising prices rise to 4.5 per cent in 2022 and 4 per cent in 2023. This is an increase from July's 4.2 per cent and 4.5 per cent respectively.
The central banks in the region are increasing their policy rate in response to the inflation spiking above the pre-pandemic levels. This has caused tightened financial conditions amid a slow economic growth and accelerated monetary tightening by the Federal Reserve.
About Asian Development Outlook
The Asian Development Outlook is published every year by the Manila-based Asian Development Bank to provide economic analysis and forecasts as well as the social developmental aspects for countries in Asia. It is published in March or April with an update published in September and brief statements published in July and December.
Month: Current affairs - September, 2022
Category: Economy & Banking Current Affairs - 2023 • Reports & Indexes Current Affairs