TRAI Consultation Paper on "Digital Transformation through 5G Ecosystem"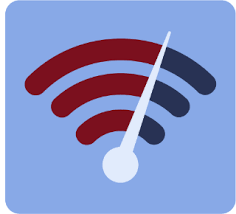 In a significant move, the Telecom Regulatory Authority of India (TRAI) has recently released a consultation paper titled "Digital Transformation through 5G Ecosystem." This paper aims to address policy challenges and establish an effective policy framework for the accelerated adoption and efficient utilization of new technologies, ultimately fostering holistic and sustainable development in India powered by the 5G ecosystem.
India's Digital Transformation Journey
The Ministry of Communications has emphasized the rapid digital transformation unfolding in India, reshaping both its economy and society. Swift and reliable mobile communication technologies are instrumental in achieving the goals set forth by the Digital India program. These technologies not only provide an economic boost but also empower citizens through services like the unified payment interface (UPI) and various innovative government-to-business (G2B) and government-to-citizen (G2C) applications.
Unlocking New Horizons with 5G
With the advent of transformative technologies such as 5G, Internet of Things (IoT), Artificial Intelligence (AI), Augmented/Virtual Reality (AR/VR), and the Metaverse, India stands at the threshold of new opportunities for growth and innovation. These technologies promise to revolutionize various sectors, creating a dynamic landscape ripe for progress.
The Journey of 5G in India
India's journey with 5G began on October 1, 2022, when the 5G service was officially launched. Telecom service providers are aggressively rolling out 5G networks across the country. The government has taken proactive measures to build 5G infrastructure and promote research and development (R&D). TRAI has also provided recommendations to expedite the deployment of 5G networks and services within the nation.
Collaborative Efforts for 5G Success
To fully harness the potential of 5G, cross-sectoral collaboration is essential. Beyond infrastructure deployment, the development and implementation of new use cases for both consumers and enterprises are crucial. When 5G is combined with AI, extended reality (XR), and IoT, it can unlock substantial benefits for businesses and society.
Overcoming Challenges for 5G Adoption
Realizing the full benefits of 5G technology necessitates several key factors. These include upgrading infrastructure, fiberization for 5G deployment, and network densification. Furthermore, factors such as dedicated R&D investments to create India-specific use cases, increasing enterprise penetration, enhancing device affordability, and promoting consumer adoption all play pivotal roles in the successful adoption of 5G.
TRAI's Vision for India's 5G Future
In pursuit of these objectives, TRAI has taken the initiative to release this consultation paper independently. Its purpose is to identify policy challenges and establish a suitable policy framework to expedite the adoption and effective utilization of new technologies. Through this effort, India aims to achieve holistic and sustainable development, driven by the dynamic and transformative 5G ecosystem.
Month: Current Affairs - September, 2023
Category: India Nation & States Current Affairs