Mosquito Current Affairs, GK & News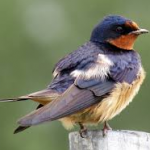 Barn swallow is a bird belonging to the sparrow family called Passerines. They are known for 'wintering' in India. Wintering is when they migrate to more tropical areas from their traditional breeding grounds during the colder winter months. They usually arrive in the southern states by August. They are noted for being air borne insectivores. ..
Topics: Barn swallow • Beak • Bird • Culicidae • Epidemiology • Insect control • Malaria • Mosquito • Mosquito control • Swallow
The Uttar Pradesh Government has launched a three-day campaign against Filaria as GoI has set a target of eradicating Filaria completely by 2021. The campaign began on November 25, 2019 and is to run till December 10, 2019. Highlights The campaign will cover 47 districts and will aim at eradicating Filaria from Uttar Pradesh. The ..
Month: Current Affairs - November, 2019
Topics: Global Alliance to Eliminate Lymphatic Filariasis • Health • Health care • Lymphatic filariasis • Mosquito • Uttar Pradesh
The Chief Minister of Delhi Arvind Kejriwal has recently launched "champions campaign" in the National Capital in a fight against dengue. He urged people to encourage their friends to inspect their homes to check their homes for mosquito larvae & to clean stagnant water.   The campaign visualizes that citizens should promptly reach out to ..
Topics: Arvind Kejriwal • Dengue fever • Dengue outbreak in Singapore • Infectious diseases • Kejriwal • Medical specialties • Mosquito • Vegetarians • Water • Water stagnation
The disease Eastern Equine Encephalitis (EEE) has caused more than three deaths in the United States of America. The Department of Health has issued advisories to the people. What is Eastern Equine Encephalitis? Eastern Equine Encephalitis caused by EEE virus is a rare cause of brain infections (encephalitis). The EEE virus infection can result in ..
Topics: Alphavirus • Animal virology • Biological weapons • Culiseta • Eastern equine encephalitis • Equine encephalitis • Hart Park virus • Mosquito • Riboviria • Veterinary medicine • Viral encephalitis • Viruses
The State of Odisha which had a distinction of accounting about 40 per cent of malaria cases in the country is now working to eliminate the mosquito-borne disease altogether over the next five years. Malaria Malaria is a contagious disease caused by plasmodium parasites. The disease is transmitted to humans through the bites of infected ..
Topics: Aedes aegypti • Airport malaria • Epidemiology • Infectious diseases • Malaria • Medical specialties • Mosquito • Mosquito net • Mosquito-borne disease • Plasmodium • RTT • Vector