In paleontology Current Affairs, GK & News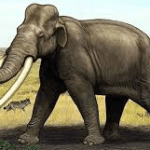 A team of forest officials and World Wide Fund for Nature (WWF) have claimed to have discovered fossil of a stegodon – a now-extinct elephant species known as Proboscideans – in Saharanpur district, Uttar Pradesh. The fossil is believed to be 5 to 8 million years old. The presence of stegodons shows the existence of ..
Month: Current Affairs - June, 2020
Topics: In paleontology • Paleontology • Uttar Pradesh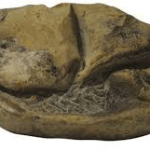 Scientists have finally resolved the mystery behind "The Thing" that was found by the Chilean scientists in Antarctica's Seymour Island. It is found to be a 66-million year old egg belonging to an extinct giant sea lizard or snake that lived along with the dinosaurs. The egg measures 29 cm by 20 cm, making it ..
Month: Current Affairs - June, 2020
Topics: Antarctica • In Antarctica • In paleontology
A site containing the 220-million-year-old fossilized remains of nearly a dozen dinosaurs has been discovered in western Argentina. According to Argentinian paleontologist Ricardo Martinez of the University of San Juan, there are almost ten different individuals, with practically no sediment. The discovery is doubly important because there are at least 7 or 8 individuals of ..
Topics: Archosaur • Dicynodont • Dinosaur • Geological history of Earth • In paleontology • Mesozoic • Triassic