West Bengal: CM- Governor Tussle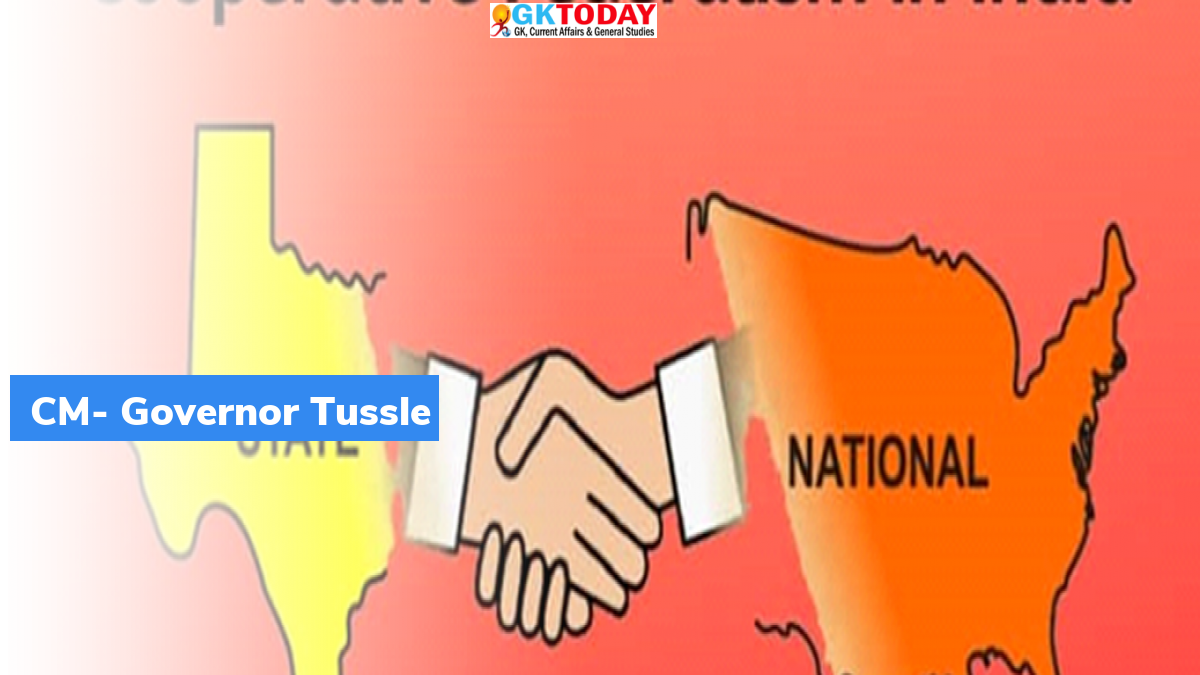 West Bengal witnessed a tussle between the Speaker and the governor, recently.
What was the issue?
On January 25, 2022, Governor of West Bengal Jagdeep Dhankhar visited the assembly premises for paying tributes to Dr B R Ambedkar. During his visit, he launched an attack against Vidhan Sabha Speaker Biman Bandyopadhyay. Since then, a continuous conflict has been going on between both. Matters came to limelight when Chief Minister Mamata Banerjee announced about blocking governor on Twitter because of his derogatory remarks against state government on microblogging site.
Similar conflict in Kerala
Similar conflict has been going on in Kerala. Governor of Kerala, Arif Mohammad Khan, recently slammed the government openly on multiple occasions. However, severity of attacks in Kerala has not crossed the limits of decency. But in Bengal, people believe that governor's behaviour has been intimidating towards the state.
Who appoints Governor?
Governors are appointed by the President in India. But Central government plays a significant role in suggesting these names to him. There have been several instances where governors have worked as mouth piece of Central government. Bengal Chief Minister Mamata Banerjee is one of the strongest opponents of BJP, which lost miserably in recently held assembly elections in West Bengal. Thus, political observers believe that, governor of Bengal is just following the Centre's orders.
Power of Speaker
Speaker of the Lok Sabha or any state legislature is head of the House. He enjoys independent and autonomous powers. His decision in the House is sacrosanct. Governor of West Bengal Jagdeep Dhankhar has raised questions on the role of Speaker. But he also indicated that he is working on behalf of the ruling party. Such allegations defame the chair of the Speaker. When such allegations come from constitutional head of any state, it defames democracy.
Issue of administering Oath of Office
Since 1952, governor of the state authorises the Speaker of legislative assembly to administer oath of office to legislators. But after recent by-polls in Bengal, Governor Jagdeep Dhankhar issued a notification and withdrew the power of Speaker to administer oath of office to newly elected legislators. This is being seen as the first and biggest attack on the Speaker of House by constitutional head of a state.
Article 188
Article 188 of the Indian constitution deals with oath or affirmation of lawmakers. It states, every member of Legislative Assembly or Legislative Council shall make and subscribe before the Governor, before taking his seat.
Month: Current Affairs - February, 2022
Category: Legal & Constitution Current Affairs • States Current Affairs
Topics: Governor of West Bengal • Mamta Banerjee
Latest E-Books