Parliamentary Committee Report on MGNREGA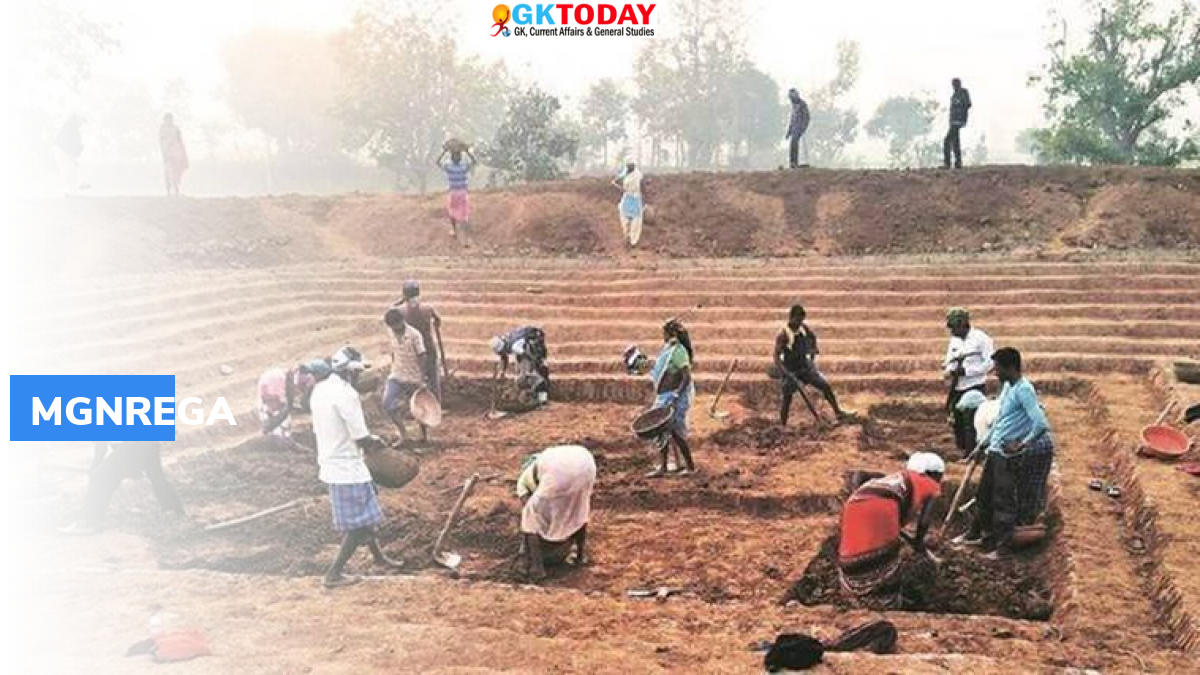 Parliamentary Committee recently recommended to increase in guaranteed days of work from 100 to 150 under the Mahatma Gandhi National Rural Employment Guarantee Act (MGNREGA), after observing that, MGNREGA is a last fall-back option for many people in rural areas.
Highlights
Committee gave recommendations at a time, when job scheme has become a safety net for migrant workers who returned to their villages amid Covid-19 pandemic.
Furthermore, demand for work under this scheme has reached an all-time high in financial year 2021-2022.
Recommendations of the committee
It recommended to do budgetary allocation in a more pragmatic manner, so that, flow of funds for payment of wages & material share can be maintained seamlessly and there is no dearth of funds at any point of time.
Committee also took note of existing provisions and noted that MGNREGA is a last 'fall back' option for rural people. Committee is of the view that, amount of expenditure also elicits a keen interest in the scheme by poor and marginalised.
It recommended the Department of Rural Development to review the scheme, in a bid to ensure an increase of guaranteed days of work from 100 to 150 days.
It also recommended the department to "review its budgetary demand pertaining to MGNREGA as well to ensure that 'agreed to labour budget' is made at concerned level.
Committee also asked the Rural Development Ministry to increase wage rates under the scheme, by linking it with the index commensurate with inflation.
Fund allocation in budget 2022
Finance Ministry has not increased the allocation for MGNREGA, in Union Budget 2022-23. Ministry retained it at Rs 73,000 crore for fiscal year 2022-23.
What is the need of revamping MGNREGA?
MGNREGA scheme needs to be revamped, considering the changing times and emerging challenges in light of Covid-19 pandemic. Thus, committee are of view that there is a need to further diversify the nature of works this scheme in such manner that could also propel number of guaranteed working days to at least 150 days.
Month: Current Affairs - February, 2022
Category: Government Schemes Current Affairs
Topics: Job generation • MGNREGA • Parliamentary Committee Report on MGNREGA • shortage of funds in MGNREGA
Latest E-Books