"Climate Investment Opportunities in India's Cooling Sector" Report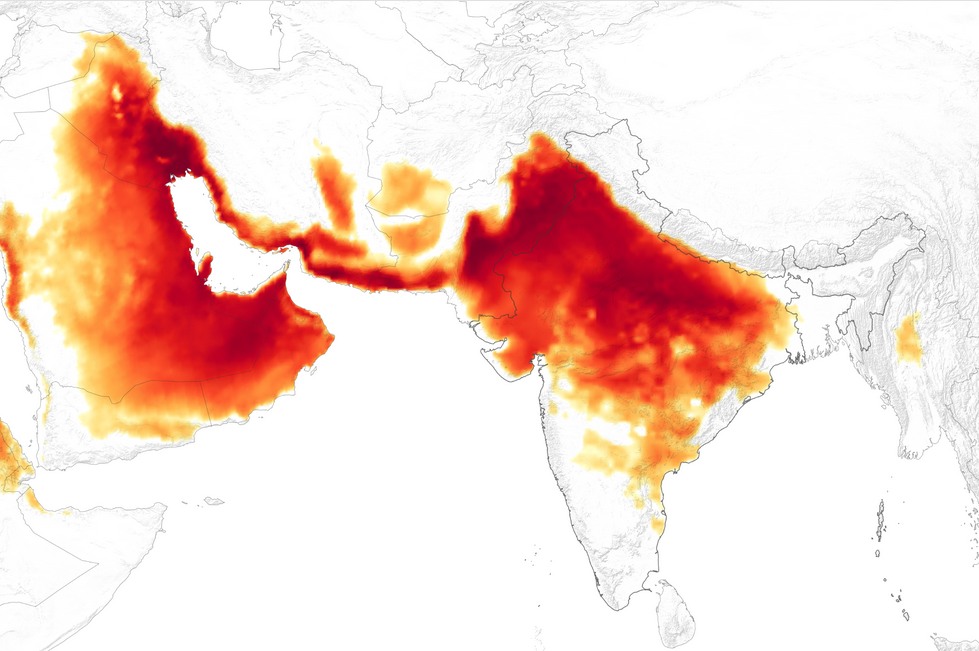 A new report titled "Climate Investment Opportunities in India's Cooling Sector" was released by the World Bank in partnership with the state government of Kerala during the two-day India Climate and Development Partners' Meet.
What are the key findings of the report?
India may soon become one of the first places in the world to experience heatwaves that can surpass the human survivability limit.
Heatwaves are occurring earlier and staying longer than usual in India.
The country has been experiencing a surge in meteorological droughts and heatwaves over the past six decades.
It witnessed a very early and intense spring heatwave in April 2022 that brought the country to a standstill. Temperature in New Delhi reached 46°C.
March 2022 saw the occurrence of hottest ever atmospheric temperature.
The G20 Climate Risk Atlas has warned in 2021 that heatwaves across India is expected to last 25 times longer in 2036 to 2065 if carbon emissions remain high (IPCC's worst case scenario).
Heatwaves would have a devastating impact on marginalized and poor communities across India as they live in poorly ventilated, hot and crowded homes without proper access to cooling.
Staying cool during extreme heat is set to become more than just comfort as it will constitute a fine line between life and death.
According to the assessment by the India Cooling Action Plan (ICAP), 2019, only 8 per cent of Indian households own air conditioning units.
Heatwaves will also adversely affect the productivity of workforce. Up to 75 per cent of the workforce in the country (380 million people) rely on heat-exposed labour, some even working in life-threatening temperatures.
Nearly 50 per cent of the country's GDP depends on high-exposed labour.
The country's long-term food security and public health security also depend on a reliable cold chain network.
India is the third largest producer of pharmaceuticals in the world during the pre-COVID-19 times. It had lost some 20 per cent of temperature-sensitive medical products and 25 per cent of vaccines because of broken cold chain. This has caused a loss worth 313 million in a year.
The report recommended the creation of a sustainable cooling strategy to help the country in its post-COVID-19 recovery. This strategy must cover increasing investments, boosting jobs, reducing emissions and securing supply chains of medical care products, healthcare infrastructure and food.
Month: Current Affairs - December, 2022
Category: Reports & Indexes Current Affairs
Topics: Climate change • Effects of global warming • Effects of global warming on humans • Extinction risk from global warming • Global warming • heatwave • World Bank
Latest E-Books