China Anti-Poverty Campaign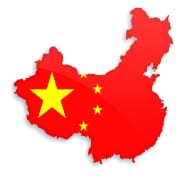 China recently declared victory in its 8 years drive to eradicate extreme poverty. In 2012, the Chinese leadership had sought to achieve a 'moderately prosperous' society by focusing on its rural areas. It has maintained a 'national list of impoverished counties'. The campaign involved massive mobilization of state resources and relocation of people from remote villages to new settlements closer to urban centres. Cash handouts for the elderly and disabled and job finding schemes for the unemployed are also part of the campaign.
In 2015, China set a deadline of 2020 to eradicate poverty in China. In order to achieve this, they held campaigns, developed local industries, education, healthcare. The campaign mainly opposed corruption and thereby relived poverty. This campaign is called Anti-Poverty Campaign.
In the last 40 years, more than 850 million Chinese were taken out of extreme poverty. In past five years, the campaign helped 68 million rural people to move out of poverty. This led to the decline of national poverty rating from 10.2 to 3.1 percent.
Background
The UN Millennium Goals Report (2015) shows that Chinese citizens had major role in eradicating poverty. Beijing's policies greatly contributed in meeting the UN millennium goal to reduce half of extreme poverty globally.
What is the plan?
Under the strategy, the following plan was implemented
Targeting households rather than individuals in alleviating poverty.

A National Registration System was established to achieve this. The system collected information from individuals in more than 128,000 villages and 290,000 households.
The system helped China to identify the poverty-stricken regions in the countries. They were Sichuan, Guizhou Hunan, Yunnan.

Pairing Up Strategy was adopted.

Under this strategy, the developing provinces in the west received help from the developed provinces in the east.

Internet Plus Strategy was adopted

Under this strategy, rural e-commerce centres called "Taobao villages" were created.
Online sales of local specialties and farm produce was encouraged.
This helped China to generate employment to more than one million people.

Relocation Strategy

China relocated people living in ecologically fragile or remote regions to areas closer to cities.
Under this, between 2016 and 2020 China had moved more than 9.81 million people.

Five-Batch Policy

Under the policy, industrial development, eco-compensation, relocation, social security and education were adopted.
Seven Institutional systems such as investment, registration, social mobilization, assistance, multi-channel and all-around supervision and assessment system were adopted.
Recent Developments
In poverty alleviation plan (2016-2020), Chinese Government allocated 13 billion USD to alleviate poverty in 2019.
Month: Current Affairs - December, 2020
Category: International / World Current Affairs
Topics: China • Poverty • UN Millenium Goals report • United Nations
Latest E-Books