The 108-ft Adi Shankaracharya Statue Unveiled in Madhya Pradesh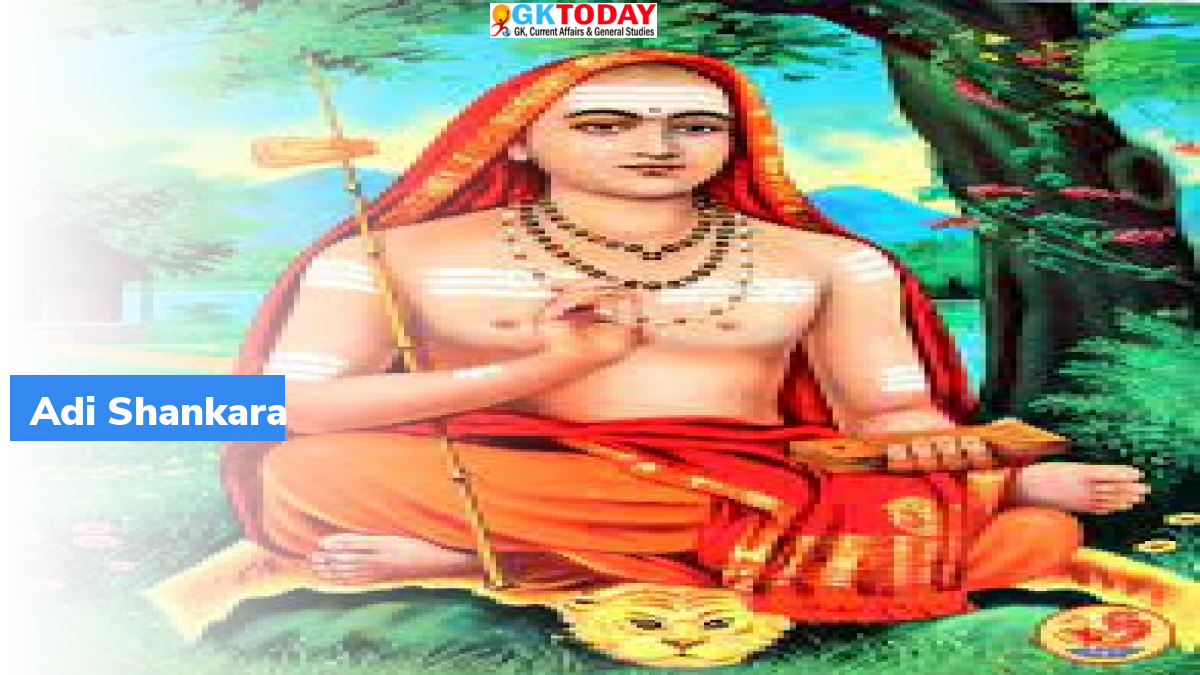 A grand 108-foot-tall statue of the revered Hindu saint Adi Shankaracharya has been unveiled in Omkareshwar, Khandwa district, Madhya Pradesh. This imposing structure, known as 'Ekatmata Ki Pratima' or the 'Statue of Oneness,' is a testament to India's rich spiritual heritage.
Adi Shankaracharya: A Brief Overview
Adi Shankaracharya, who is believed to have lived between 788 and 820 AD, was born in Kerala's Kaladi, along the Periyar River. Renouncing his Brahmin background at an early age, he embarked on a spiritual journey and reached Omkareshwar. Under the guidance of his guru Govinda Bhagavatpada, he embraced Advaita Vedanta, challenging prevailing philosophical traditions of his time, including Buddhism and Jainism.
In his short life of 32 years, Adi Shankaracharya traveled extensively across India, visiting prominent spiritual centers. His scholarly contributions include commentaries on 10 Upanishads, the Brahmasutra, and the Gita.
Mandhata Island: A Spiritual Hub
Mandhata Island, situated on the Narmada River, is home to two of the 12 Jyotirlingas – Omkareshwara and Amareshwara. It stands in proximity to the Mahakaleshwara Jyotirlinga in Ujjain, forming an essential religious circuit. The island boasts ancient Shaivite, Vaisnavite, and Jain temples dating back to the 14th and 18th centuries. The name 'Omkareshwar' derives from the island's resemblance to the sacred syllable 'Om,' signifying 'the Lord of Omkara.'
Jyotirlingas: Manifestations of Shiva
Puranas narrate that Lord Shiva manifested as a Jyotirlinga, an endless pillar of light, with 12 such sites in India. Omkareshwar is one of them, each revered as a manifestation of Shiva's divine presence.
The Project's Inception
The construction of the 108-foot-tall Adi Shankaracharya statue was announced by CM Shivraj Singh Chouhan in 2017. A metal collection drive gathered materials from over 23,000 grama panchayats across the state. In June 2022, Larsen and Toubro were awarded the Engineering Procurement and Construction (EPC) contract for the Statue of Oneness, designed to stand for over 500 years.
Crafting the Monument
This multi-metal statue stands atop Mandhata Parvat hill, overlooking the Narmada River. It rests on a 54-foot pedestal, supported by a 27-foot lotus petal base made of red stone. Weighing 100 tons, it was conceived by Indian artists, sculptors, and engineers, with metal casting done in China's Nanchang city and then transported to Mumbai by sea. The statue, composed primarily of bronze (88% copper, 4% zinc, and 8% tin), boasts a high-quality steel internal structure.
Ekatma Dham and More
Accompanying the statue is Ekatma Dham, which includes the Advaita Lok museum, showcasing Acharya Shankar's life and philosophy through various exhibits. This complex embraces diverse architectural styles, housing the museum, a wide-screen IMAX theatre, and an audio-visual journey called Advaita Narmada Vihar.
Additionally, the Acharya Shankar International Institute of Advaita Vedanta, sprawling over 22.1 hectares, aims to promote the study and understanding of Advaita Vedanta. The institute comprises seven centers, including those for research, a library, an extension center, and a gurukul.
Furthermore, a 36-hectare forest provides visitors with a tranquil meditation space, completing this comprehensive spiritual endeavor.
The 108-foot Adi Shankaracharya statue in Omkareshwar, Madhya Pradesh, stands as a remarkable tribute to a revered spiritual luminary and a testament to India's enduring spiritual heritage.
Month: Current Affairs - September, 2023
Category: States Current Affairs